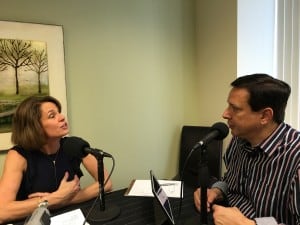 Listen to Part One
Listen to Part Two
It's graduation season, so we kick off today's episode with 9 tips for graduates entering the workforce:
Plan, prepare, practice
Track your progress
Think about your social media presence
Failures are necessary for growth
Work on understanding you
Listen
Do more than is expected
Build relationships
Don't compare yourself with others
Welcome to Amy Veltri, founder and CEO of NGE Environmental & Engineering Solutions – the fastest growing engineering firm in Pittsburgh. Amy talks about leading a woman-owned business with her brother, being the only woman in her civil engineering class and Masters program, and learning the ropes from her father, her mentor.
NGE's mission statement: Improving and Protecting the Environment and the Nation's Infrastructure Through the Application of Science
Amy brings a unique perspective on the industry and notes, "We're not marketing to the public. We're selling a very high-end base service." The success of her company lies in both their specialized talent and Amy's approach to business – communicating honestly with staff and clients.
Dave and Amy Hit the Bullseye and jump into the Sights & Sounds of 1994 with Juicy by The Notourius B.I.G.