#201
Podcast
201: "The Younger Generation"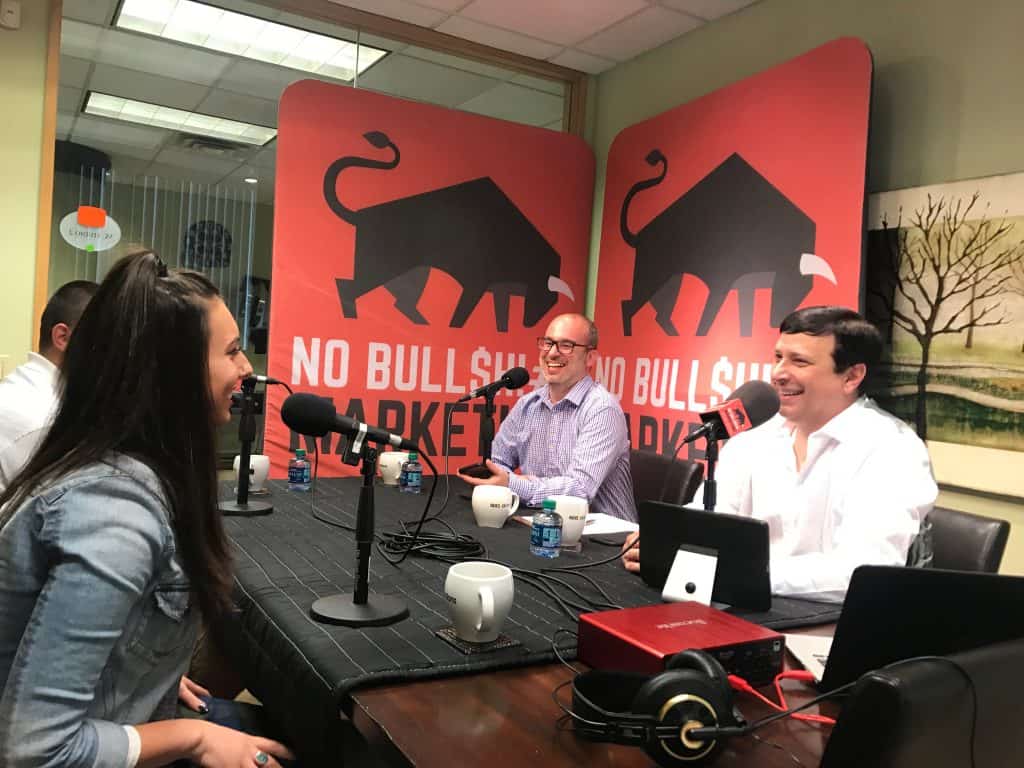 Welcome back to the No B******t Marketing Show's three-part series of the 200th episode celebration. In part 2 Dave brings back MASSolutions' Director of Operations and right-hand man, Mr. Mike Gatti, along with MASSolutions' Marketing Specialist Alec Mastovich, and a blast from the past intern, the one, the only, Gianna.
We get down to the facts in this episode and offer advice to future MASSolutions' interns, suggestions for the direction of the No B******t Marketing Show, driving and FaceTiming at the same time, Dave talking with his hands, drinking and podcasting, and the group's fake ID stories.
We get a bit crazy and we cover a lot of ground, but the most important takeaway from this episode is that you don't get paid unless you invoice Mike Gatti. 
We hope you enjoy listening to this episode as much as we did taping it.
The No BS Marketing Show is brought to you by Larrimors Men's and Women's Designer Clothing. Free shipping. Free returns. Shop men's and women's designer clothing, shoes, accessories, jewelry and more online at larrimors.com or in-store, downtown Pittsburgh.
Are you signed up for the No BS Marketing weekly update? You'll receive timely, valuable ideas to improve your marketing and transform your message. It's light, intended to be read in 2 minutes or less and it just might trigger bright ideas for you. To sign up, visit: massolutions.biz.
Remember, ask yourself: What's The Big Idea and build your story around the answer. It's all about Bold Solutions, no BS.
Other episodes mentioned: