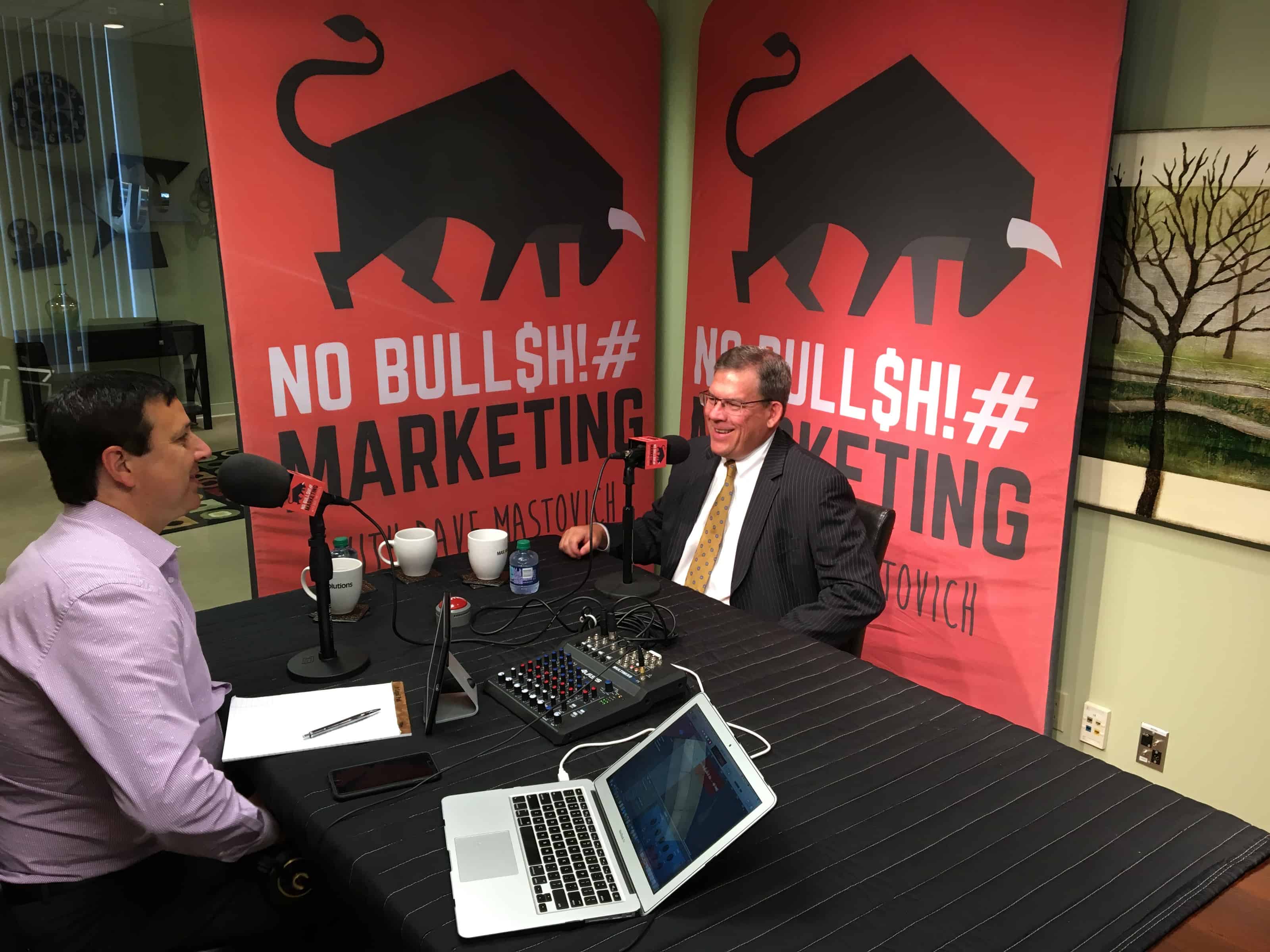 In Episode 185, listen as Chris Brodman, President and CEO of Metz Lewis Brodman Must O'Keefe, joins the No B******t Marketing Show.
Chris Brodman tells us of his youthful journey through Allegheny College where he was recruited to play football. Brodman worked as a Loan Originator for a mortgage company fresh out of college. Chris had an important wake-up call during a retirement celebration for a co-worker at the mortgage company. He realized he wanted more out of life and decided to make a change. This wakeup call led him to attend The Akron University School of Law which paved the path to the position he holds now with Metz Lewis Brodman Must O'Keefe.
Listen as Dave and Chris talk about producing results, mentorship, and a generational mindset shift within an organization, and how leadership and communication need to adapt.
The No BS Marketing Show is brought to you by Larrimors Men's and Women's Designer Clothing. Free shipping. Free returns. Shop men's and women's designer clothing, shoes, accessories, jewelry and more online at larrimors.com or in-store, Downtown Pittsburgh.