Resilience: How We Weathered the Flood at MASSolutions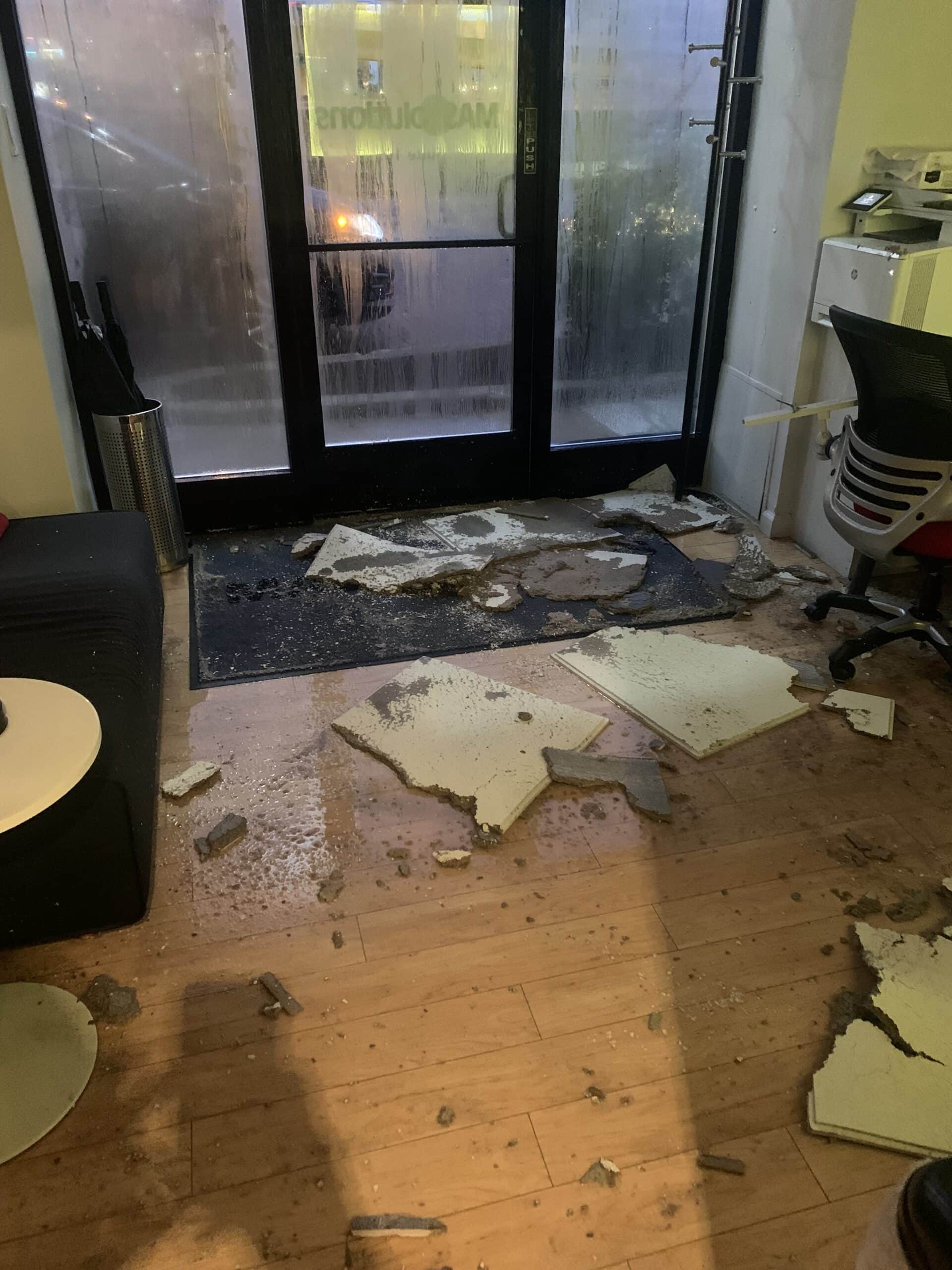 When the unexpected happens, it's not just about the challenge you face; it's also about how you respond. At MASSolutions, we recently found ourselves in such a situation that tested our team's resilience and commitment to our clients.
Early Monday morning, our headquarters in downtown Pittsburgh was flooded due to a water line break in Gateway Towers. As Senior Client + Project Manager Mike Gatti arrived at 6:45 am, he was greeted with a mess that was hard to fathom.
Water-logged floors littered with fragments of fallen ceiling tiles. Soggy books, papers, photos and furniture.
Mike quickly took action and met with the Property Manager to discuss the way forward. Meanwhile, he sent pictures of the damage and simply said, "Give me a call. Water main break at the office."
The property management team swiftly brought in a cleanup crew to mitigate the damage, salvaging essentials like our computers and monitors. Miraculously, some personal memorabilia that held deep significance for our team members remained unharmed, providing a glimmer of hope amidst the chaos.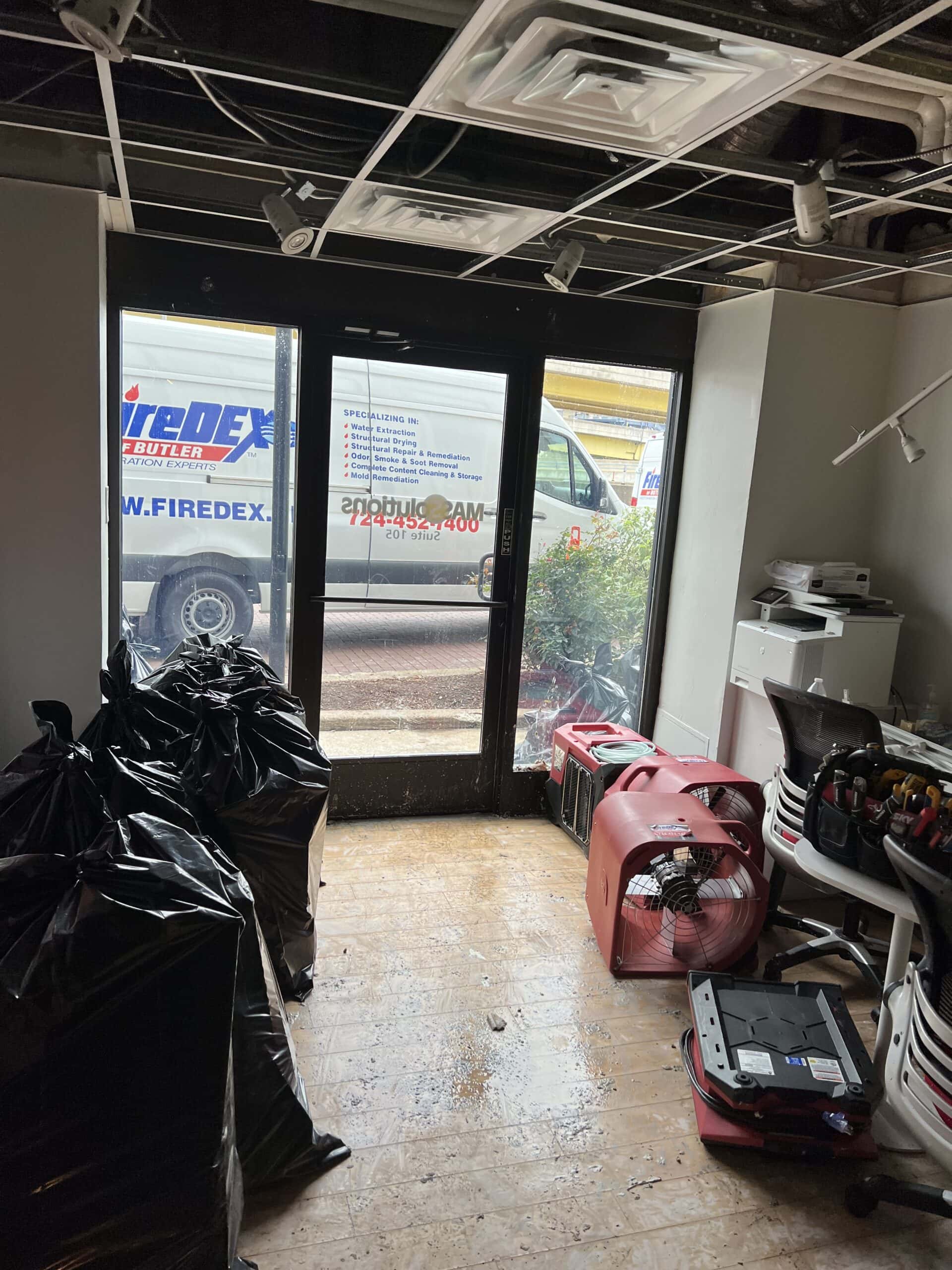 What happened next truly exemplified our team's spirit. We gathered together to address the situation head-on. We knew we couldn't afford to let our clients down, so we mapped out a plan to ensure that our work continued without a hitch. We also communicated with our teams based in our other two offices in Long Beach, California and Johnstown, Pennsylvania in addition to other remote team members.
In the true spirit of storytellers, each team member shared their own anecdote about the incident, highlighting not just the challenges we faced, but also the camaraderie that emerged as we tackled them together.
We understand with all of the often heartbreaking and tragic events unfolding throughout the world these days, our personal and local inconvenience pales in comparison.
This experience taught us a valuable lesson: no matter what challenges arise, our commitment to our clients and our ability to come together as a team remain unwavering. We'll weather the storm and come out stronger on the other side.
While our offices will soon be restored, the resilience and dedication of our team are the true pillars of MASSolutions.