From Frozen to Fresh: How McDonald's Upgraded their Quarter-Pound Burgers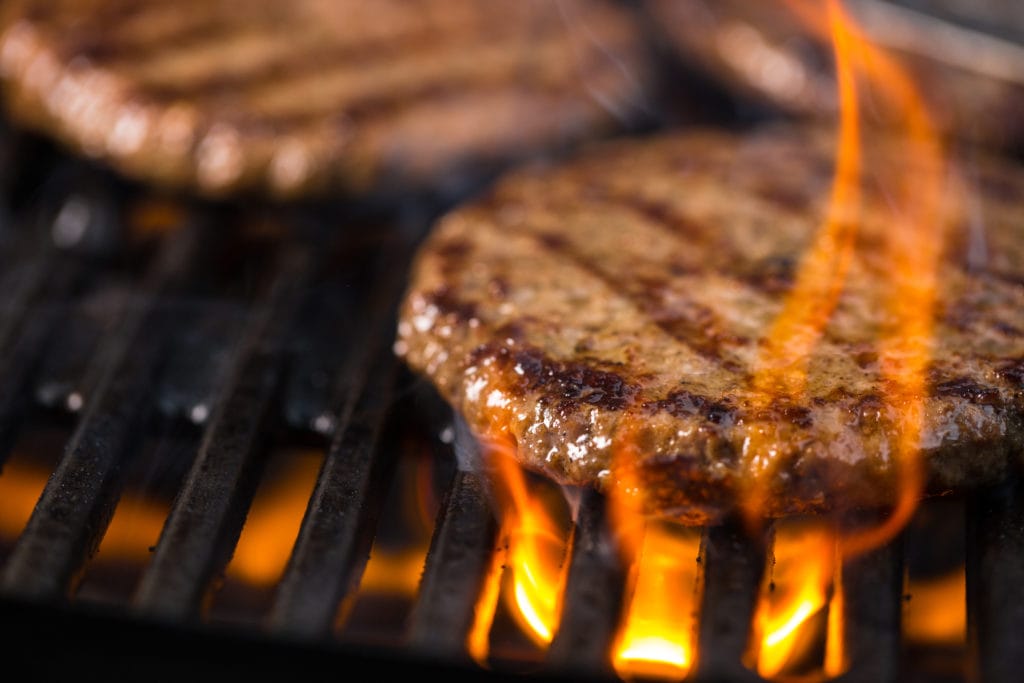 It took three years but McDonald's switched out their frozen beef patties for fresh beef in most of their quarter-pound burgers in the United States and it's a prime example of No BS Marketing.
But, before we get into why it is, let's first give you some context.
This story begins with Marion Gross, Chief Supply Chain Officer for McDonald's in North America. When initially approached with the idea of using fresh beef instead of frozen, she turned it down. 
Her main concern was rooted in the uncertainty of how McDonald's, with an already complex supply chain, would introduce a new ingredient that requires a different mode of handling and would add food-safety risks to their menu.
At its core, McDonald's supply chain is the heart of the business and includes suppliers, distributors, franchises, stakeholders, etc. that all play integral roles in keeping the doors open. 
With so many moving pieces, even the smallest tweak has to be vetted with a great deal of care and consideration. 
You can see how the operational mindset can conflict with the creative mindset of coming up with a better burger.
Joe Jasper, a McDonald's Franchise Operator, and his "food journey" team set out to develop just that and agreed the company needed to switch from frozen to fresh beef for the quarter-pound burger. 
Jasper knew he'd have to convince Gross so he invited her to try the new fresh beef burger. 
Gross said that after she tried it, she went from a skeptic to a believer.
Making the Change from Frozen to Fresh
Gross was on board but knew that going from frozen to fresh beef wasn't as simple as sending a memo out to all locations letting them know of the change. 
It required new food safety instructions to ensure that there was no cross-contamination and the fresh meat was handled and stored properly.
Next, they had to get all of their suppliers on board and make sure there was a fluid process in place to avoid any snags in the supply chain when ordering and delivering the fresh product. 
After three years of getting every piece of the puzzle in place, fresh quarter-pound burgers finally hit the market in 2018 and gave McDonald's the advantage it needed over its competitors.
No BS Approach to Serving their Customers
Now that you have the backstory, as I mentioned before, I think this switch is a great example of No BS Marketing. 
Here's why.
McDonald's listened to the customer
For starters, the fast-food chain listened to the customer and gathered marketing intel to make an informed business decision. 
We've seen the likes of Burger King and Arby's reflect the wants and needs of their target audience on their menu and McDonald's did the same. 
Gross was quoted in a USAToday article saying, "Our customers tell us they have an interest in understanding where it comes from, what goes into it, and how it's prepared. We're trying to be more transparent and make some necessary changes to delight our customers as we embark on our journey to be a better McDonald's."
That quote in and of itself brings to life McDonald's ability to put their ear to the market, gather relevant information, and then take what they've learned and leveraged it to provide value for their target audience. 
McDonald's found a way to get it done
Executing creative ideas isn't an easy task. In McDonald's case, there were so many moving parts to nail down that it seemed nearly impossible to make the switch from frozen to fresh beef. 
Adding expensive craft burgers hadn't worked in the past so they had to rewire their approach. They knew price mattered as much as quality and from there, they rolled up their sleeves and got to work to develop it and give it to their customers when and where they wanted it at a price they were willing to pay. 
McDonald's stuck to their Big Idea
The Big Idea Advantage™ matters. It's what sets companies apart from their competitors by identifying and then leveraging their unique differentiator. 
McDonald's provides a great example of how identifying and then sticking to their core big idea matters. They understood they're making food for people who want a good, fair-price burger quickly and conveniently. 
Their switch from frozen to fresh beef shows that they were creating an offering that matters to their target audience and mirrors their Big Idea. 
Steve Eastbrook, the CEO of McDonald's at the time asked a poignant question that embodies this change, "If you want to really get the core business growing day in, day out, what changes can you make to the items you sell most of that customers would value?"