#355
Podcast
355: Moments of Magic, Bigger Than Elvis, & the Importance of Convenience with Shep Hyken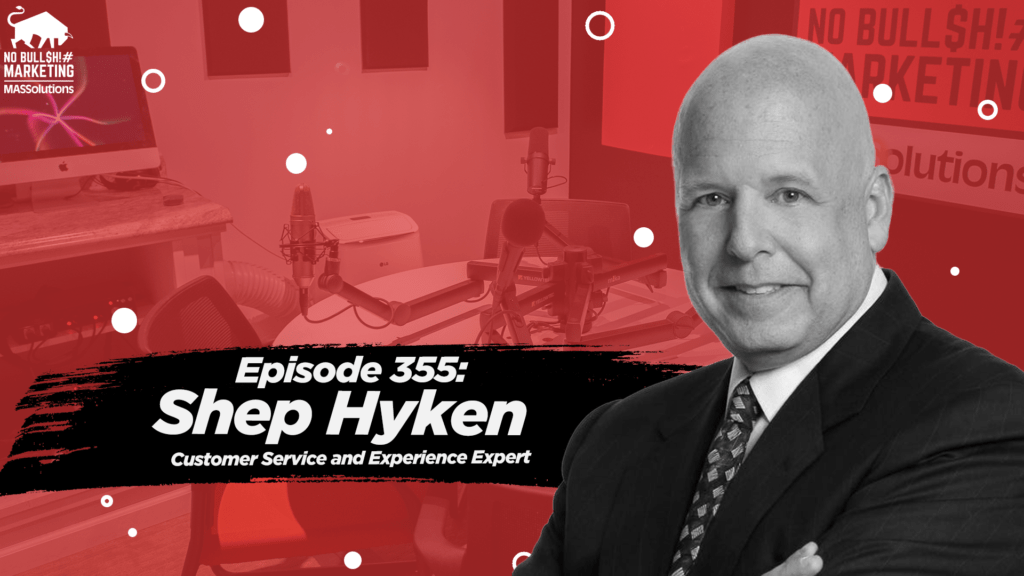 Subscribe to the Podcast
Apple | Google | Podchaser | Spotify | TuneIn | Stitcher
We're excited to welcome Customer Service and Experience Expert, Shep Hyken back on the No BS Marketing Show.
If you're unfamiliar with Shep and his work, here's a quick snapshot to get you up-to-speed.
Shep is a…
Customer service and experience expert as well as the Chief Amazement Officer at Shepard Presentations
New York Times and Wall Street Journal best-selling author
Pioneer in helping companies and organizations who want to build loyal relationships with their customers AND employees (If you know us at MASSolutions, you know we're big fans of this same idea. Check out B2E Marketing to learn more).
In this conversation, Dave and Shep dig into Shep's teachings from a few of his books including, The Cult of the Customer, The Amazement Revolution, and The Convenience Revolution and cover topics such as:
The Five Cults
His five-step problem-solving process
Why it's important to create a F.U.N. work environment (it's different from you might think)
The meaning behind the mantra "Bigger than Elvis"
The Six Convenience Principals and how they can help your business stand out from your competitors
& much, much more.
Truthfully, these highlights only scratch the surface of the amount of valuable information and tactical advice Shep shares in this interview.
And, whether you're the CEO of a company or a new, college graduate, you'll be able to take Shep's teachings and constructively apply them to your situation to help you grow both personally and professionally.
ENJOY!
Connect with Shep Hyken