When Decision Fatigue Strikes, You're Not You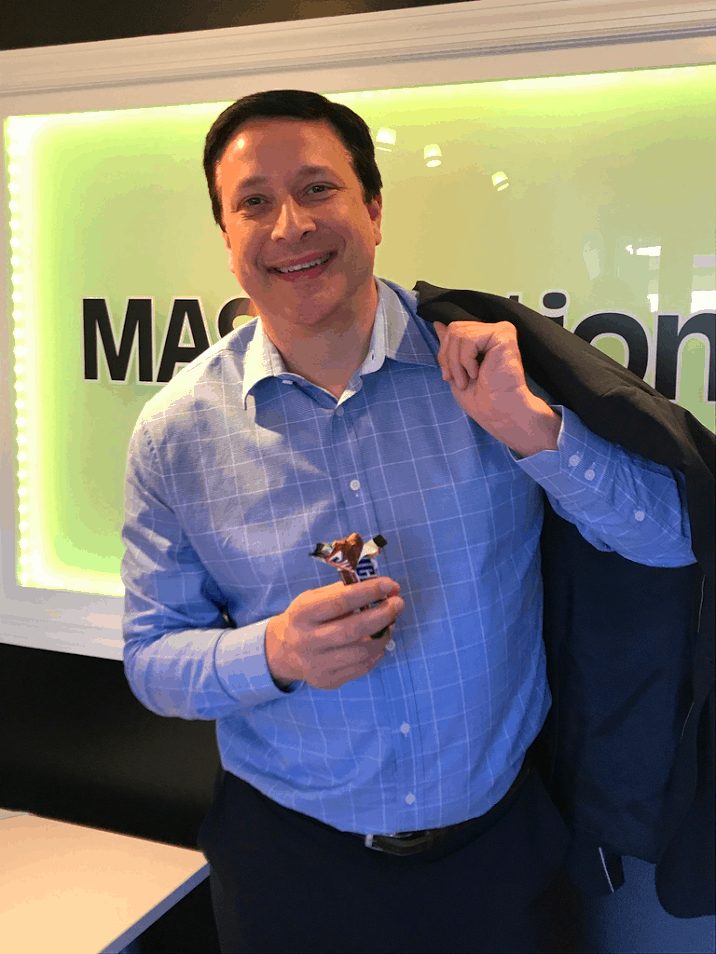 Which Snickers "You're Not You When You're Hungry" TV ad is your favorite? Or, to pose the question in a different way: which ad satisfies you the most?
Maybe it's the classic spot with revered comedienne, Betty White, tackling screen giant Abe Vigoda on the football field. Or perhaps you fancy the ad featuring renowned divas Aretha Franklin and Liza Minelli. Whichever ad you prefer, you can be sure of this – your choices are aplenty, as the "You're Not You When You're Hungry" campaign has been revolutionizing and growing the Snickers brand on a global scale since 2010.
Yet, all tackling and singing aside, perhaps the bigger question is this: why are these ads so powerful? Sure, we all chuckle at the idea of two legends duking it over a simple Snickers bar. But what the ads speak to is about much more than our relentless love of chocolate and peanuts. They speak to the phenomenon known as Decision Fatigue.
You may not have heard of it, but you've definitely experienced it. In clinical terms, Decision Fatigue is "the deteriorating quality of decision making by an individual following a long session of making decisions." It's what happens after we've had to call the shots on everything from what our kids eat for breakfast to how to organize a presentation for a Fortune 500 company. In simple terms, it's what happens to our brains when we're tired.
Why We Need that Snickers Bar
When our brains are exhausted from making decisions (Decision Fatigue) and we're hungry (or is it hangry?), we desperately need that Snickers bar. Don't believe us? Ask science. In research published by the National Academy of Sciences, psychologists studied more than 1,100 cases to determine what factors impact whether or not a judge approves a criminal for parole.
What did the research reveal? At the beginning of the day, a judge was likely to give a favorable rating of 65% of the time. However, later in the morning, the likelihood steadily dropped to zero. After a lunch break, the likelihood jumped back up to 65%. Then, as the day moved on, it fell back down to zero– regardless of the scale of the crime. And there you have it: just as the Snickers ad tells us, "You're Not You When You're Hungry."
So, What Happens When Decision Fatigue Gets Us Down?
Turns out that the impact of Decision Fatigue is fairly common among us all – from our kid's History teacher to Betty White and Abe Vigoda. Let's take a look.
We avoid decisions: A study conducted by Columbia University found that, on average, we make over 70 decisions on a daily basis. That's a lot of choosing, which wears us down. Moreover, Columbia researchers also found that when presented with purchasing options (jelly, in this instance), most consumers defaulted to the easiest choice of all: purchasing nothing. Turns out that choice can actually be a burden!
We face a reduced ability to make tradeoffs: Life is about making tradeoffs. However, decision fatigue impairs our ability to make the trade. If either of two choices have both positive and negative elements, we struggle to choose one or the other.
We make impulse purchases: With decreased willpower comes a decreased ability to resist making impulse buys. That's why supermarkets put the chocolate and trashy magazines at checkout. That's what drives the merchandise layout decisions of retailers. And it's why people who shop while hungry make more impulse decisions.
We suffer from impaired self-regulation: Those 70 decisions we make each day? They also reduce our ability for self-control. A study published in Psychology Today reveals that Decision Fatigue drains our stamina, mental resources, and emotions. When that happens, we make poor choices – from sending a text that we'll later regret to saying things that are better left unsaid.
Ummm, About that Snickers Bar….
By now you're hungry. So am I. But stay with me. Because according to a detailed article in CampaignLive.com, the brilliant folks at Mars (parent company to Snickers) tapped into something very powerful when they equated Decision Fatigue with hunger.
For two years (2007-2009) Snickers fell behind its competition. They lost market share. They needed to up their game. How'd they do it? They practiced NoBS Marketing to drill down to a message that would resonate with their audiences. In 3 simple steps:
Step 1: Conduct Marketing Intel. They learned that in 2010, half of all people who bought a Snickers in one year would not buy in the next. This insight became one of the objectives that drove their campaign: increase awareness and retention of message. Persuade people to buy Snickers more regularly, to make it more of a habit.
Step 2. Drill Down. Over the company's history, their messaging focused on men. In 2010, they decided that their messaging needed to be "more Knocked Up (populist market) than Jackass (niche market)" when comparing two popular movies of the era. In short, they realized that Snickers needed to reach a new audience.
Step 3. Reach New Audience with a New Platform. Equate Snickers with Fame.
Marketing is a Process, Not an Event
With fame as their platform, Snickers created a campaign that crossed channels. They pulled in multiple famous people to convey the message that, when faced with Decision Fatigue, all of us are alike. They equated the commoner with the famous screen legend. So, whether you're Betty White or the girl next door, "You're Not You When You're Hungry."
The result? In just one year following the launch of the campaign, Snickers saw a 15.9% growth in global sales. What's the NoBS lesson to be learned here? Don't let Decision Fatigue get you down. At MASSolutions, we're masters at practicing what we preach. Tune in for another installment on Decision Fatigue, when we share tried and true insights for keeping Decision Fatigue at bay.
This is part one of a three-part series discussing Decision Fatigue. You can find part two here & part three here.