Top 5 Super Bowl LIV Ads We're Excited About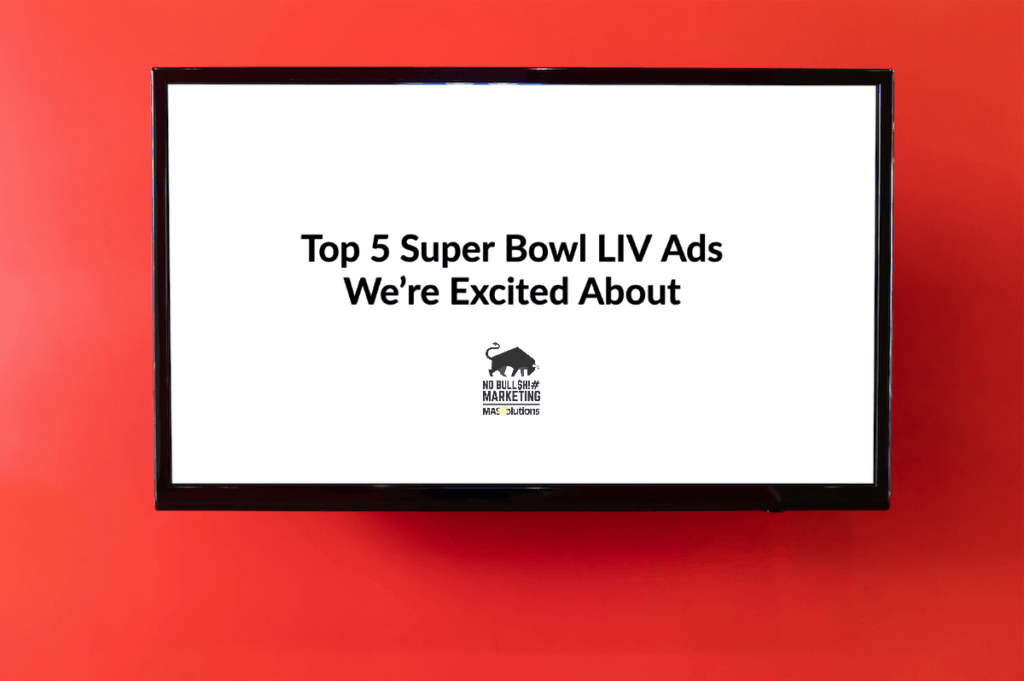 It's the most wonderful time of the year in the advertising world as big-name brands shell out millions of dollars to get their name in front of the millions of people watching the Super Bowl. 
In recent years, brands have been capitalizing on the hype by releasing teasers or their full-blown commercials ahead of the big night to get the conversation started around their spots.
Since we help companies create their taglines using The Big Idea Advantage™ that's based on the information we've gleaned from The Brand Analyzer™, we're always interested in seeing how big-name brands make their messaging come to life. 
And this year, we've been keeping an eye on what's out there and put together a list of our pre-game top five Super Bowl LIV ads.
Check it out…and we'll tell you next week if any others make my list.
Doritos® | Monologue Super Bowl Teaser feat. Sam Elliott
Tombstone meets Old Town Road in this Doritos teaser. It's true, even when Sam Elliott is repeating popular lyrics to a song it's intimidating. Young or old, you're wondering what the heck is going on which makes it memorable. Listen closely at the end for the bass which connects the commercial to this spot. The wild west meets 2020 in this one and we're excited to see how it plays out. 
Budweiser | Typical American
In this commercial, the focus wasn't solely on the product, it was on the people as Budweiser flipped the "typical American" insult on its head by highlighting the courageous, heroic, empathetic, you name it-acts that typical Americans do on a daily basis. This is a typical Budweiser Super Bowl commercial and by that, we mean awesome…as always.
Turbo Tax | All People are Tax People
This one is taking the opposite approach of the Budweiser ad by showing how crazy, "normal" people can be. It's well written, but we're not entirely sure it's going to change people's minds about doing their taxes. 
Hyundai | Smaht Pahk
Chris Evans, John Krasinski, Rachel Dratch, and David "Big Papi" Ortiz make their appearance in this creative commercial that's focused on Hyundai's new feature, Smart Park. Now, we have to wonder did Hyundai assume the Patriots would be in the Super Bowl? Or, that those accents would be ridiculed since they're not? Either way, it's good, catchy, and after watching it you'll find yourself saying "Smaht Pahk" over and over again.
Porsche | The Heist
Porsche has an electric car and it's amazing. Are we shocked? If you're tasked with telling a story about a Porsche, you need to show the cars moving fast, flying down side streets, and screeching around bends to showcase its superiority and this commercial checks off all of the boxes. 
MVPuppets
This isn't a Super Bowl ad, but with the sudden passing of Kobe Bryant, it's hard not to think about these classic commercials…On one hand, they're hilarious and on the other, it makes you think about the loss of a legend. 
A Super Bowl ad is the most coveted (and expensive) advertising spot and we think these brands are creatively capitalizing on the attention. Even though we're still a few days away from Super Bowl LIV, these ads are getting us excited for what's to come.