The Pittsburgh Pirates Fired Clint Hurdle and We Learned a Valuable Lesson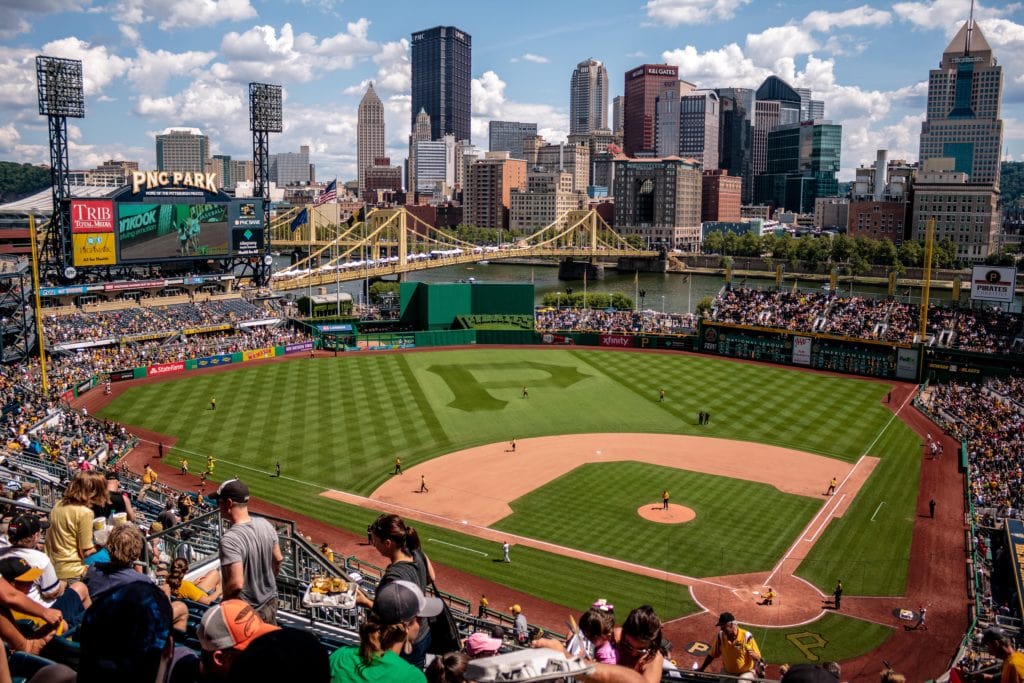 The Pittsburgh Pirates recently let go of manager Clint Hurdle. And, while that might seem like an uninteresting headline, the manner that they fired him is worth talking about.
There's no denying that the Pittsburgh Pirates organization is riddled with problems. The front office is a mess, their players are subpar at best, and the fanbase is dwindling. 
It's a sinking (pirate) ship and their latest organizational move of firing their manager brings their problems to light.
You can listen to Episode 319 of the No BS Marketing Show to hear more about this.
This whole situation got me thinking about the organization as a whole and how it could benefit from business-to-employee (B2E) marketing. 
There are three elements of B2E marketing: Retention, Recruitment, and Results. 
I believe that fixing an organization starts from the top and I've identified three Pirates problems that could be addressed and handled moving forward with the three elements of B2E marketing. 
Pirates Problem: Negative Culture
RESULTS
From the outside looking in, there's a negative culture that lives within the confines of PNC Park. The firing of Hurdle fanned that flame and furthered the notion that the organization is fractured. 
There's clearly a lack of respect and communication. 
They struggle in both departments and that was evident when they let go of their manager 90 minutes before the final game of the season after nine years of helping dig the team out of a 20 season funk of missing the playoffs. Whether Hurdle deserved to be fired might be debatable. The timing and approach in which the Pirates did so isn't.
In the workplace, respect and communication are of the highest importance and it starts from the top down.
If you give respect, you get respect. 
When you hold a leadership position, you have to treat your employees as human beings and not as if they're disposable.
This move by the Pirates is a great example of their lack of focus on communication: both the language and the timing. 
If done correctly, they should have let Hurdle finish the season. What would one more game and another day have mattered from a timing standpoint?
Prior to the official firing, the team should have been more clear with messaging targeted to employees (players and others). This message would focus on the why and their plan for the future.
Next, they needed to create a clear message to convey to the media which would serve as a conduit to reach fans. 
Leadership needs to control the narrative within the organization so it can be controlled externally as well. 
The wheels fell off for the Pirates after handling the situation the way that they did. 
B2E marketing fosters a sense of reciprocity between leadership and employees. It also spreads your vision, values, and culture throughout the organization. It builds trust and brings clarity of purpose.
Pirates Problem: Lack of Star Power
RECRUITMENT
The Pirates are a less-than-favorable organization to join. Let's just say that players in the league aren't chomping at the bit to wear a Pirates uniform. 
This is in direct correlation to the team's terrible performance and negative culture. 
Successful teams consistently showcase a united front. Everyone from the front office to the players on the field are working in unison to achieve a common goal.
The result is having the ability to recruit and sign the best of the best and continue on with a culture of winning. 
This is what B2E marketing does. It helps a company stay on the same page as their employees to work towards the same goal in order to recruit top talent. It's about telling the company's story in clear, memorable terms through multiple channels. It's about systematically creating and telling your Big Idea again and again.
Pirates Problem: Player Development
RETENTION
The Pirates continue to struggle with player development. They sometimes find talent but then aren't able to get them to move to the next level. Other times, a player develops and they lose them to another team. Employee development and retention both need to be top priorities. 
Now more than ever, people jump from job to job. You could have a superstar on your team one day and the next day they're putting in their two weeks to take their talents elsewhere.
As a leader, it's your job to pay attention to the needs of your employees to help them grow and evolve.
Provide them with the time and support they need to flourish and you'll be surprised at how your retention rates improve.
The Pittsburgh Pirates may not know how to string a winning season together but they do know how to teach us a valuable lesson in leadership and B2E marketing. 
Are you ready to improve market share and build brand awareness? Let's talk.