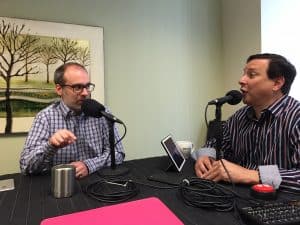 We're celebrating MASSolutions' 12th Anniversary this year. I made the leap full time with my own marketing firm on Tax Day 2004. Leaving the security of a C-suite corporate gig has been exciting, humbling, gratifying, stressful, fun, crazy, amazing, nerve wracking and rewarding.
In the spirit of Anniversary #12, I'm highlighting lessons learned from Famous #12's.
Joe Namath
Pat Riley
Vlade Divac
Kenny Stabler
Terry Bradshaw
Our guest today is MASSolutions' first employee, Mike Gatti. We talk through the development of technology in the short 12 years, market intel, brand audits, cohesive messaging campaigns and MASSolutions successful process.
Part Two of the conversation goes live Thursday, May 12th.