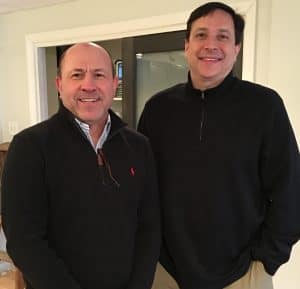 Today's guest is Mark Fallone – producer/director/videographer from Phenomenon Post, a Pittsburgh-based advertising production house doing work all over the country. Mark jumps into an entertaining conversation with Dave about the Top 10 Super Bowl ads from the past 50 years, the changing dynamic of video in today's environment and how you're only as good as the people with whom you surround yourself.
Top 10 Super Bowl Ads – read our special Super Bowl Light Reading
10) Your Cheatin' Heart – Pepsi
9) When I Grow Up – Monster.com 
8) Big Mac Song – McDonald's
7) Joe Namath & Farrah – Noxema
6) Baby – E-Trade
5-Tie) Nothing But Net – McDonald's
5-Tie) Where's the Beef – Wendy's
4) Frogs – Budweiser
3) 1984 – Apple
2) Respect – Budweiser
1) Mean Joe Green – Coca-Cola
T.S. Elliott – In Triumph of Bullshit
Mark's pick: #3 – Apple -The Why of What We Do – Ridley Scott directed
Control Room director at NBC affiliate in Erie
WTAE Action News – Don Canon, Sally Wiggins, Lynn Cullen
1995 – New Perspective Productions (20 years)
Big Idea – I love what I do. It is the reason for my being. Exceed expectations and you've done your job.
Phenomenonpost.com mark@phenomenonpost.com