Great Leaders Are Made, But First, They're Born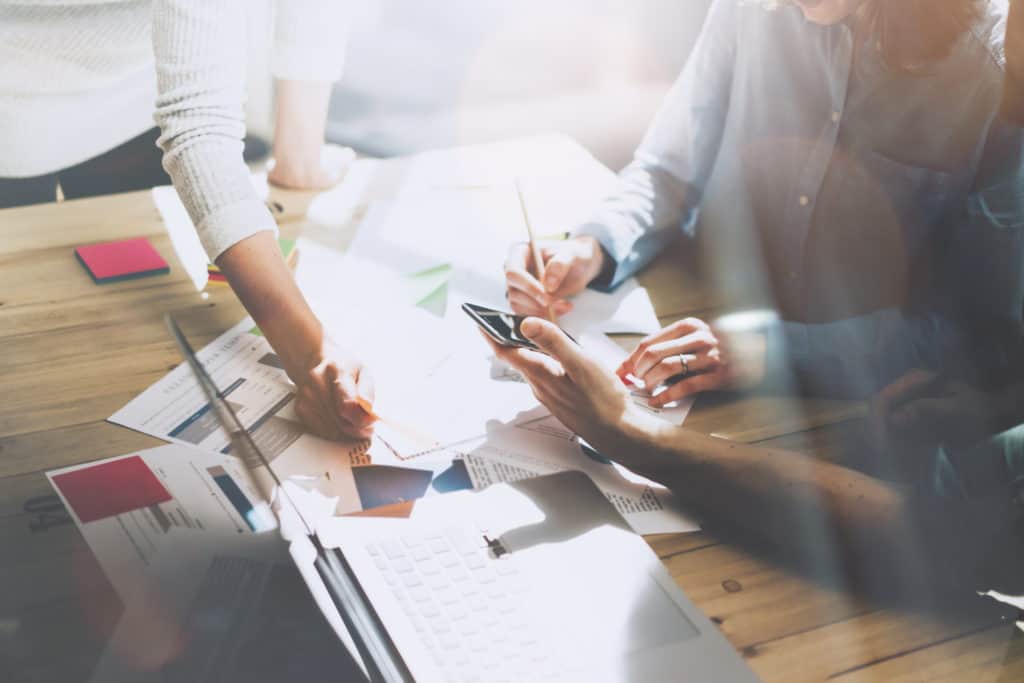 A debate ensues, and it's one that crosses all borders. Great leaders: are they made, or born? If you had asked Vince Lombardi, the coach whose name is on the Super Bowl trophy, he would have told you great leaders are made – through grit, focus, and applied skill. However, ask a scientific researcher, and you will likely hear that great leaders are, in fact, born. That their brains are wired differently to most. Wired to lead.
I say let the debaters debate, because one thing is certain: we're all born with a deck of cards. How we play them – if we choose to lead in our game – is really just that, a matter of choice. And if you make the choice to lead, you are also making the choice to learn. Continually. Because great leaders are not static. They're dynamic. This is a lesson that I learned many years ago as a member of Leadership Pittsburgh and continue to apply today.
Professional Growth
With a tagline of "We open eyes, minds and doors," Leadership Pittsburgh is a multi-disciplinary program that brings together senior leaders from a variety of disciplines across Southwestern Pennsylvania. The program is prestigious, tapping into the skills and minds of leaders who are passionate about pushing boundaries and making a positive change in our community. Today, it serves as the model for other leadership programs across the nation.
Over a decade ago, I participated in Leadership Pittsburgh's rigorous, 10-month program. The result: I emerged with insights, skills and professional connections that continue to inform the work that I do. If you're debating whether to join a leadership program, I say stop debating and do it. Here's what you'll learn:
Leaders lead in different ways: While it sounds basic, I gained a fundamental understanding of and appreciation for the different ways one can lead. Having the exposure to various leadership styles in my cohort, as well as hearing presenters and participating in workshops on leadership skills, was huge for me. Still is.
Leaders are diverse: No two leaders are alike, and Leadership Pittsburgh connected me to leaders from all sectors: non-profits and for-profits; representatives from small companies and large conglomerates; males and females; a racially diverse crew; college graduates (Harvard, the University of Pittsburgh, community college) and leaders who bypassed college; 30-somethings to 60-somethings, and beyond. Want diversity? Participate in a leadership program.
Leaders know their geographic region: Before Leadership Pittsburgh, I thought I knew the greater Pittsburgh region. Wow, was my viewpoint limited. The program opened my eyes to the dynamic range of businesses in the region. One day, our group met the owners of a glass art making facility. Another, we toured business incubators, visited the [then new] PNC building – one of Pittsburgh's first LEED Certified structures. I graduated from the program with a newfound desire in telling the stories of Pittsburgh's businesses, a desire that I proudly bring to life today in my podcast series.
Leaders are willing to get comfortable with getting uncomfortable: Leadership Pittsburgh forced me to do something that I challenge everyone to do, including myself. It pushed me out of my comfort zone. At each session, I engaged with leaders I didn't know. Listened to their ideas and shared my own. Dove into interactive sessions. In short, made myself vulnerable so that I could learn and grow, and become a better leader. Was it comfortable? No. Was it worth it? Absolutely.
Leaders embrace networking: You've heard me say it before, and I'll say it again. Networking is necessary. And each connection a leader makes must be cultivated. It's easy to let life get in the way, to look at a business card and say "I'll call her next week, catch up over coffee" and then next week turns into next year. Don't let that happen. Ultimately, great leaders learn from each other to nourish the connections you make.
Personal Joy.
During my participation in Leadership Pittsburgh, I learned, grew and stretched. Not only professionally, but personally. During the first session of the program, Darlene gave birth to Carter, our youngest son. I was a busy young father and, like any parent knows, wanted to share my delightful newborn son with those around me. Because Leadership Pittsburgh played such a major role in my life during my son's birth, my wife and I brought him to meet the members of my class. As was fitting, there among Pittsburgh's best and brightest, my youngest child became known as Leadership Pittsburgh Baby. So there you have it, debaters! Great leaders are made. But first, they're born.
Like any parent, my job is to lead. Because parenting is a 24/7 job, my goal is to give my children the best example I possibly can, each and every day. And with Father's Day around the corner, I want to say to my sons Alec, Brevin and Carter two words: Thank You. Thank you for growing alongside me. Thank you for letting me teach you – as I continue to learn it myself – what it means to be a leader. Thank you for giving me the best leadership role I could ask for, hands down. Whether I was born or made to lead, it doesn't matter. For you, I'll never stop trying.