#164
Podcast
164: How to Make Networking Work for You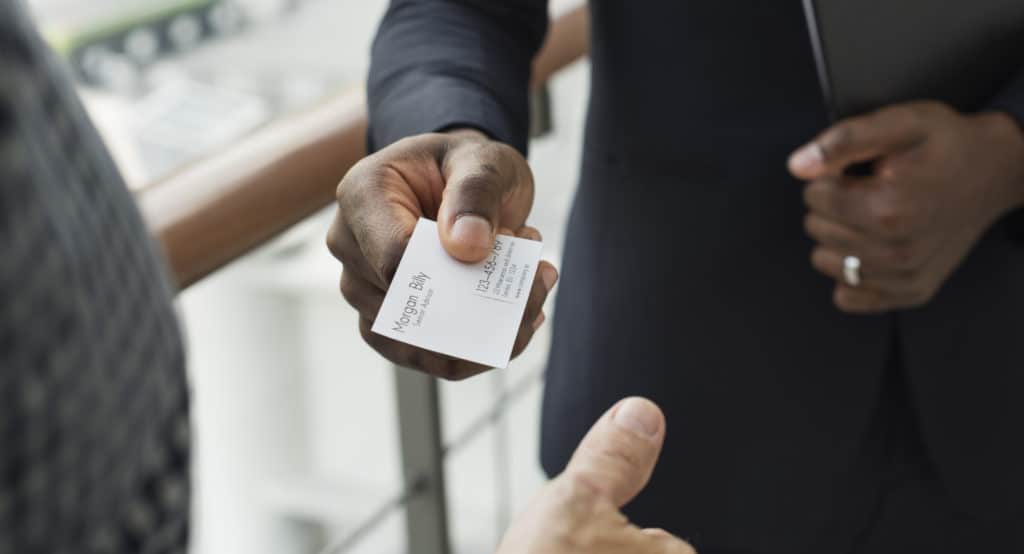 Many of us like to meet new people. And many of us also like to talk. We find it stimulating. We enjoy sharing and learning, get a high from strutting our stuff in front of a new audience, and walk away feeling good. But mention the word networking and watch what happens. Yeah. Exactly. Suddenly, we're as enthused about the simple act of meeting new people and getting to know them as we are for a root canal.
Why is this? Even if you're a born marketer, business developer, or just generally consider yourself a "people person," there's a good chance that you hate to network. Over the course of my career, I continue to encounter engaging, intelligent people who approach networking with undue anxiety and fear.
It's time we change our approach to networking and start making it work for us. Because here's a simple truth: we need it. Our work depends upon our willingness to meet, engage and share with new and unfamiliar people. I'm a proponent of getting comfortable with getting uncomfortable, and networking is a prime example.
In this post, I share my own time-tested, five-step strategy for making networking work for you.
Change Your Mindset: Empty whatever head trash you have about networking by changing your mindset: if the term "networking" turns you off, simply call it by another name. Millennials call networking events "Meet Ups" so maybe try using that term to shift your perception.
Now it's time to begin treating networking for what it is – work! If we're marketers, we don't run away from managing projects. If we're business developers, we don't hide from researching leads and trends. The same mentality applies to networking. Connections are critical for our careers. Ditch the often haphazard approach to networking – the "oh, maybe I'll stop at this event to see what it's like" and instead approach it with deliberation. Have a game plan for how you'll build networking into your ongoing work stream. It deserves prime real estate on your to-do list, so slot it in and keep it there.
Create a Calendar: Here's where I build my networking strategy. I set aside time each week to scope out the networking events that are happening near me – whether through LinkedIn, professional organizations, or by word of mouth. Then I do a quick cost-benefit analysis of each event. I break it down piece by piece: How much time will I spend at the event (includes travel to/from)? Who might I meet? What opportunities will present themselves? If the benefits are in my favor, I slot it into my calendar and move on to step three.
Do Your Homework: A critical step in the process, you absolutely must do your networking homework before you walk through the door. Find out who is running the event and who will be in attendance (event hosts often provide lists of names and company affiliations). Then decide on a handful of connections you want to make, and do a 10-15 minute Google search on each. Learn a bit about who they are – their education, work history, current position or job title. Have they been in the news? If yes, read the article or watch the clip. Are they active on LinkedIn, and already share connections with you? Do they like to post their opinions and successes on Facebook? If you don't know, make it your job to find out.
Bring Your Gameface: You've changed your attitude. You've created your calendar. And you've done your homework. Now it's time to walk through the door and have a little fun. If you need to bring a buddy, bring one. But if not, have the confidence to walk in solo. After all, everyone at a networking event is there for the same purpose – to meet and make professional connections. Know your "15 Second Story" (2-3 sentences about you, your company, and what you provide that nobody else does) and share it. Ask questions. Good, creative questions. Sure, "Where do you work?" is fine. But even better: "What challenges did you face in your last assignment?" Or "What keeps you up at night when it comes to your client's needs?" Pose open-ended questions to keep the conversation going. And if talk turns to casual, non-business matters – like where your children go to school or where you took your last vacation – let it go there. The point is to make connections, not walk away knowing someone's resume. Smile, have fun and listen.
Say Thank You: Not only is it the polite thing to do, it's a smart move to make. Your new connections will remember you through the simple act of "track and touch." Before the networking event, draft a few samples "thank you" notes that you'll send the next day. (Think of the drafting exercise as a warm-up for the event, to get yourself primed.) Remember to re-state the key takeaways you picked up during your exchange – whether it's about your connection's habit of reading The Economist cover to cover, a professional contact you have in common via your daughter's swim team, or your shared interest in mountain biking. Whatever it may be, re-state it in your email. Close by suggesting that you meet for coffee or drinks, to discuss ways you might partner or help to further expand each other's networks. It'll keep the momentum going long after the event wraps up.
Parting Thoughts: After the event, create a simple spreadsheet in which you log the names and details from the fresh stack of business cards in your pocket. Be sure to also note the name and location of the networking event, to jog your memory. And on the topic of business cards: they're still a powerful tool. Don't forget to bring yours.
Now go find your next networking event or "Meet Up." Who knows, we may even bump into each other.
The No BS Show is brought to you by audible.com Get a FREE audiobook download and 30-day free trial at www.audibletrial.com/NoBS. Try a book like Pre-Suasion: A Revolutionary Way to Influence and Persuade by Robert Cialdini.