Marketing 101: A Fresh Approach Never Goes Out of Style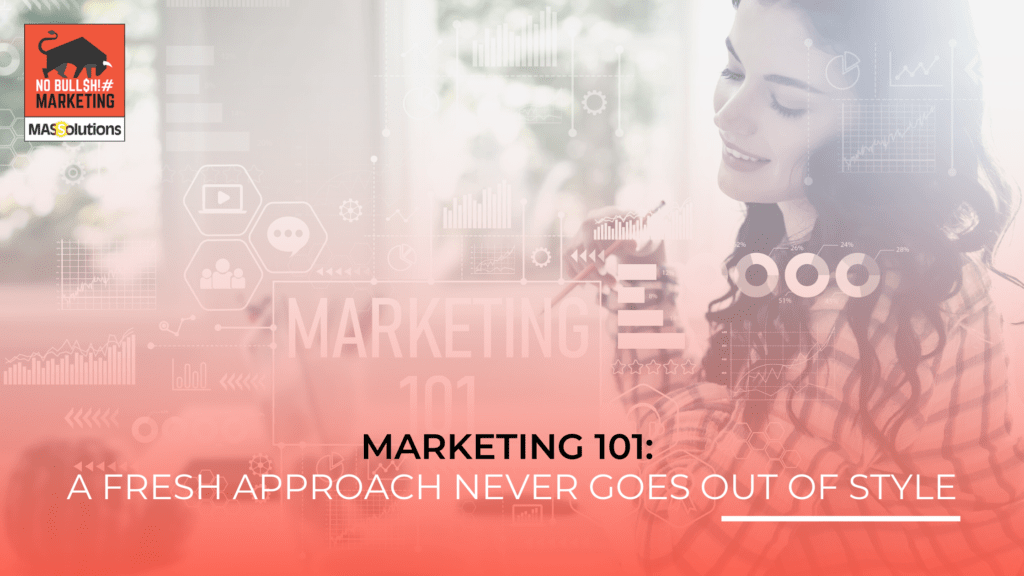 We continuously hear about new 'marketing strategies' and the 'latest new trend' in the marketing world. Sure, marketing does grow and evolve over time, but there's one thing all marketers should know:
A fresh approach never goes out of style.
Have you ever heard of Ettore Sottsass? Probably not. But you've certainly been influenced by him. Sottsass was an architect and designer who helped design the exterior of one of the world's first computers back in 1959.
In the 1960s, he designed the iconic fire engine red Valentine portable typewriter. Then he developed the yellow and brown aluminum chair design used by offices around the world in the 1970s.
But the thing that Ettore Sottsass designed that impacted us most of all was his collection of 57 pieces ranging from a polychrome couch to a bookshelf made out of particle board colored in what would become 1980's neon.
Why am I telling you this in a marketing blog? Because Sottsass's 1980s neon is an example of how each era has its own "look and feel."
The problem with this concept is companies need to be aware of the changing times and trends. They must be willing to update their "look and feel" too.
Cut the Emotional Ties
I've had clients struggle to change a dated look, such as a font that says "This is the 90's," for a company that's growing in 2021. We subconsciously think of different eras and different times based on what we see. The fonts. The colors.
This is why movies and TV shows often incorporate a couple of memorable images to convey a different time. We see these images and it puts us right back in time, even if that era was before "our" time.
Sometimes companies also need to change their look if it's dated. A fresh approach never goes out of style.
They need to fight off their emotional ties and realize that maybe they're the only ones who see that nostalgic look as a positive. In other words, they need to cut the BS.
Dive deeper into Marketing:
'Real Marketing' Provides Roadmap to a Winning Culture
Five Ways to Cut the BS in Marketing
MASSolutions Pittsburgh Marketing Firm
MASSolutions has been called the "world's only no BS marketing firm," and for a good reason. Dave Mastovich, MASSolutions CEO, says it best
"I started MASSolutions because I spent years in senior marketing positions at multi-million and multi-billion dollar companies, helping them fix their marketing so they could grow. I realized that most companies don't realize what real marketing is so they become frustrated and think that marketing is BS."
Ready for no BS? Contact us here.