#315
Podcast
315: Michael Cherock, AE Works, Pt. 2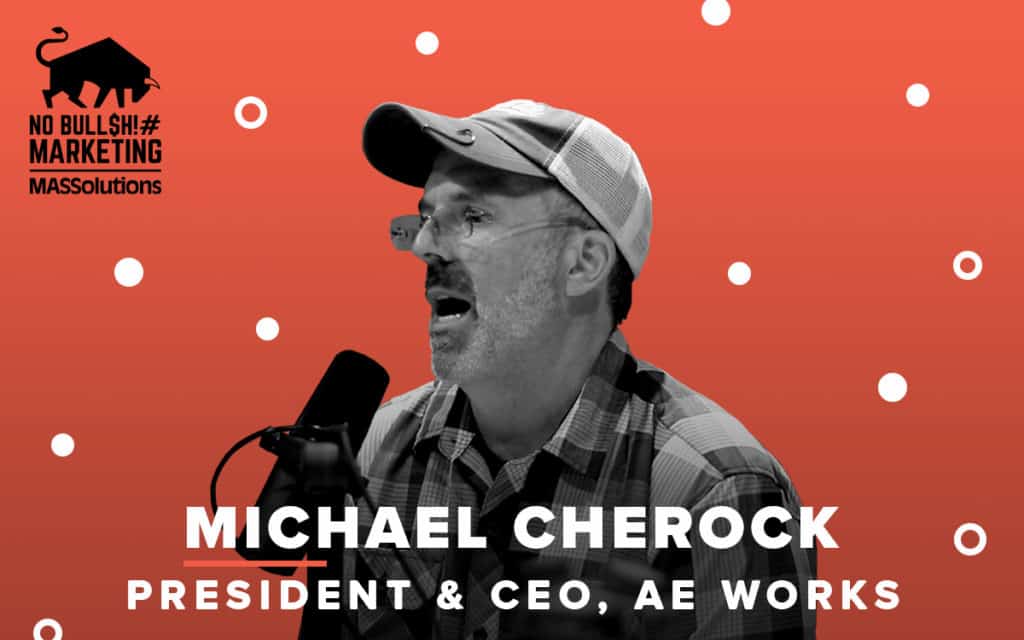 Before you give this episode a listen, be sure to tune into part one of Dave's interview with Mike Cherock.
Part two picks up with a discussion of the triple bottom line which is a model that Mike has been and continues to be committed to and is reflected in the AE Works logo.
Mike is a firm believer in making the core values of his company which are leadership, integrity, and craftsmanship, come to life and part of that is empowering and supporting his employees to "embrace the suck."
He wants his employees to lean into it, build grit, and look at challenges as opportunities.
This episode of the No BS Marketing Show is packed with leadership tips!
Give it a listen to learn more!
Connect with Michael on LinkedIn.