#314
Podcast
314: Michael Cherock, AE Works, Pt. 1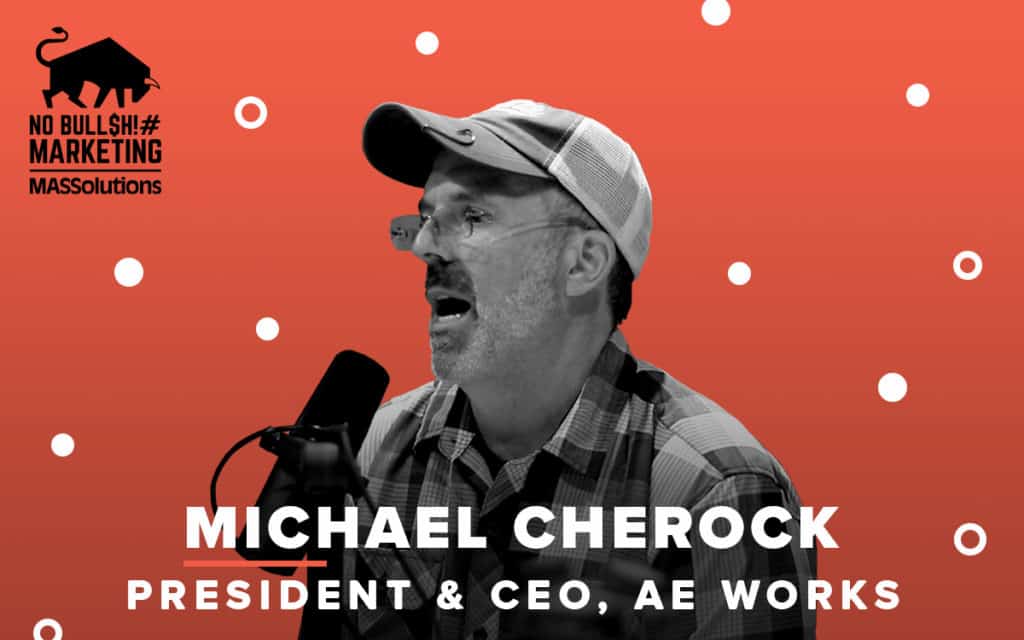 In this episode of the No BS Marketing Show, you'll hear from and about Mike Cherock, the President & CEO of AE Works, an architectural engineering firm that's based in downtown Pittsburgh and has been recognized in a lot of ways including, Smart Business 50, Best Places to Work, Top Design Firms, and Fastest Growing Companies.
Not to mention, Mike has also been recognized with prestigious awards such as Ernst & Young Entrepreneur of the Year, Small Business Person of the Year, and Patriot of the Year.
During this episode, Mike talks about how his upbringing, military, and career experiences shaped his life and molded him into the person that he is today.
Enjoy part 1 of Dave's conversation with Michael Cherock and stay tuned for Part 2.
—
Book Suggestion:
The Fifth Discipline by Peter Senge