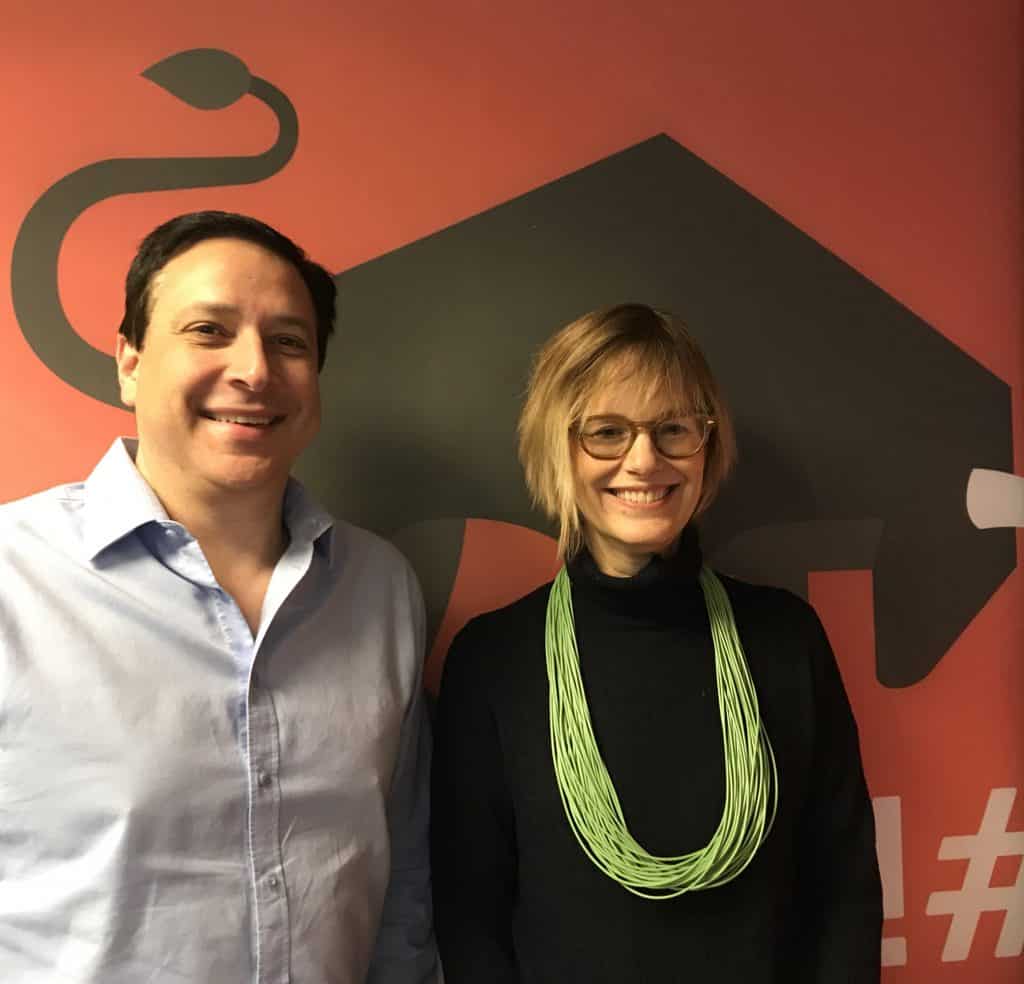 'We tend to put these subject matters into silos, when in fact, if we thought across disciplines, I think that we'd be much more creative—and problem-solving.'
Jane Werner has always been fascinated with the connection between art and science, recognizing the way that both disciplines require a questioning of the way we understand the world, and this connection has become the common thread in Jane's extraordinary path from art major and luggage salesperson to Executive Director of The Children's Museum of Pittsburgh.
Encouraged by her father to pursue what she loved, Jane switched her college major from journalism to art education, but quickly discovered that the classroom was not her calling. Jane moved to Pittsburgh and took on three different jobs selling luggage, working as a film editor, and demonstrating graphic arts at Buhl Planetarium. As Buhl transitioned to become a science center, she was given the opportunity to experiment with exhibit design, and Jane excelled at it. She took on the role of Director of Exhibits and Programs for the children's museum in 1991, and her tenure at the helm began in 1999. Under Jane's leadership, the museum has been recognized by Parents magazine as one of the 10 Best Children's Museums in the country.
In part one, Jane shares the unusual career path that led to her role as Executive Director of The Children's Museum of Pittsburgh. She explains how her interest in the connection between art and science triggered a passion for exhibit design and how the opportunity to build and experiment early on led to a key opportunity at the Franklin Institute. Listen in for Jane's insight around striving to be your honest self as a leader and leveraging cross-disciplinary thinking for creativity and problem-solving.
Key Takeaways
[04:22] Jane's take on decision fatigue
Lean on colleagues you trust
Mix difficult, easy decisions
Self-aware of best time of day
[07:16] Jane's unusual career path
Degree in Art Education, unhappy in classroom
Year on Wall Street with Japanese brokerage firm
Moved to Pittsburgh, took on three jobs
Designed exhibits at Buhl Planetarium, Science Center
Led to job designing exhibits at Franklin Institute
Moved to Children's Museum in '91, became director in '99
[13:09] How Jane developed a passion for exhibit design
Interested in connection between art and science
Both continually question model of world
Could talk to scientists as museum visitor
Opportunity to learn, build and experiment
][17:39]] The difference between a planetarium and a science center
Planetarium focus on stars, astronomy and planets
Science center introduces other subject matter (i.e.: physics, health)
[18:54] Jane's key opportunity with the Franklin Institute
Notoriety for three exhibits at Buhl Science Center
Offered position at Franklin Institute in Philadelphia
Long distance marriage for year, pregnant with first son
Mentor Joel Bloom committed to employing women
Worked remotely, flown back and forth for next year
[24:09] Jane's missteps in communication and leadership
Shared frustration re: unequal treatment of women at inappropriate time, place
Executive director role requires optimism, takes effort to be 'honest self'
[31:01] How Jane's missteps influence her leadership
Realize people have complex lives
Demonstrate compassion for colleagues
Connect with Jane Werner
Children's Museum of Pittsburgh
Resources Mentioned
The No BS Marketing Show is brought to you by Larrimors Men's and Women's Designer Clothing. Free shipping. Free returns. Shop men's and women's designer clothing, shoes, accessories, jewelry and more online at larrimors.com or in-store, downtown Pittsburgh.
Are you signed up for the No BS Marketing weekly update? You'll receive timely, valuable ideas to improve your marketing and transform your message. It's light, intended to be read in 2 minutes or less and it just might trigger bright ideas for you. To sign up, visit: massolutions.biz.
Remember, ask yourself: What's The Big Idea and build your story around the answer. It's all about Bold Solutions, no BS.