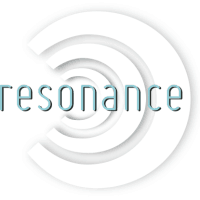 Hit the Bullseye: Zane's Cycles in Branford, Connecticut uses service as a strategic differentiator. It's helped the company grow from a local bicycle and hobby shop, to the largest P&I (Premiums and Incentives) distributor of bicycles in the United States. Chris Zane is CEO of the company he started as a 16 year old and built through strategic differentiators like one-to-one marketing and exemplary service:
*Lifetime Free Service—makes first time customers more comfortable and brings them back to the store again and again when they can buy more stuff.
*Lifetime Parts Warranty—Zane added this to tie into the free service by having a small number of vendor partners and holding them accountable.
*Flat Tire Insurance—The idea of a flat tire worries first time bike owners so the "flat insurance" offered at a nominal fee reduces anxiety and again brings customers back to the store.
*Kids play area—Parents can shop while the kids play and maybe even buy that Christmas Bike without the kids knowing it.
*Kids Bike upgrades—This trade in policy allows parents to buy a child's bike and then trade it in for full price credited towards a larger bike. And this service like all of the ones I mentioned were retroactive meaning that when Zane started the new service, they notified all past customers letting them know about it.
Zane's Cycles shows us how to Hit the Bullseye with creative offerings, one-to-one marketing and amazing service.
Guest Background: Resonance Founder and CEO Rachel Parker helps companies, associations, and other organizations understand why traditional advertising just isn't connecting with today's customers … and how this new thing called "content marketing" (which actually isn't so new) is doing just that.
Rachel is an author, podcast host and regular on the speaking circuit, earning rave reviews for her content.
Rachel's Book: The Content Marketing Coach http://contentmarketingcoachbook.com/
Tool or Tip: People often say they don't like to write but they know creating content is necessary. Rachel's tip is to get in front of a camera or microphone. Record your thoughts and then have someone transcribe it for you. Use resources like Sound Cloud to upload your audio, add your text and BOOM—You've got a blog post.
The No BS Show is brought to you by audible.com. Get a FREE audiobook download and 30 day free trial at www.audibletrial.com/NoBS. Try a book like :07 or less by Jack McCallum his season on the bench with the Runnin' and Gunnin' Phoenix Suns. You can download it for free today.