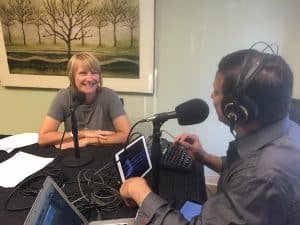 Since less is more in both design and writing and since we as a society scan quickly rather than read, words matter as much as ever. Yet we've reduced the value of some and clouded the meaning of others.
Ultimate is supposed to mean the best imaginable of its kind. A student used it as an example of horrible messaging by a restaurant featuring Ultimate Nachos that barely filled the plate.
Value is to describe the importance or usefulness of something. Yet it's often used to describe something that is cheaper and offers less/
The dynamic duo of inaccurate descriptors Exceptional—to mean outstanding—and Unique—unlike anything else rarely describe something outstanding or unlike anything else.
Then there's the triumvirate of meaningless inaccuracies: Literally. Honestly. Absolutely.I literally can't honestly explain how these words absolutely are used inappropriately. Well, actually I can. They aren't.
Awesome. Right.
You don't have to misuse these words to communicate in a memorable way. Don't take the lazy way. Instead, say what you really mean. Choose your words as if they matter because they do.
Unbelievable? Nah. Doable.
GUEST BACKGROUND: Becky Stapleton is Senior Executive Vice President and Chief Banking Officer for S&T Bank. She is the key driver of the strategic plan and direction of the Retail, Marketing, and Insurance Divisions within the Bank.
Becky loves Indiana so much she attended Indiana University of Pennsylvania for her undergraduate degree then went to Indiana University Bloomington for her masters in Public Affairs where she attended the infamous Bobby Knight chair throwing game. 
MENTORS: Becky paid for her own education and worked 25 to 30 hours per week for a pediatrician in town, Dr. Frank Weiner. Dr. Weiner believed in her and gave her more and more responsibilities. His trust gave her confidence and helped her grow as a person. Her first boss at S&T, Barry Scott, trusted Becky, supported her and also helped her hone her writing skills. Ed Hawk also mentored her while at S&T. Ed bounced ideas off of her and showed her that you gain from asking others opinions. You don't have to have all the answers.
The No BS Show is brought to you by audible.com. Get a FREE audiobook download and 30 day free trial at www.audibletrial.com/NoBS. Try a book like The Girl with the Lower Back Tattoo by Amy Schumer. You can download it for free today. Go to Audibletrial.com/NoBS. Over 180,000 titles to choose from for your iPhone, Android, Kindle or mp3 player.