Who "Owns" Drew Barrymore?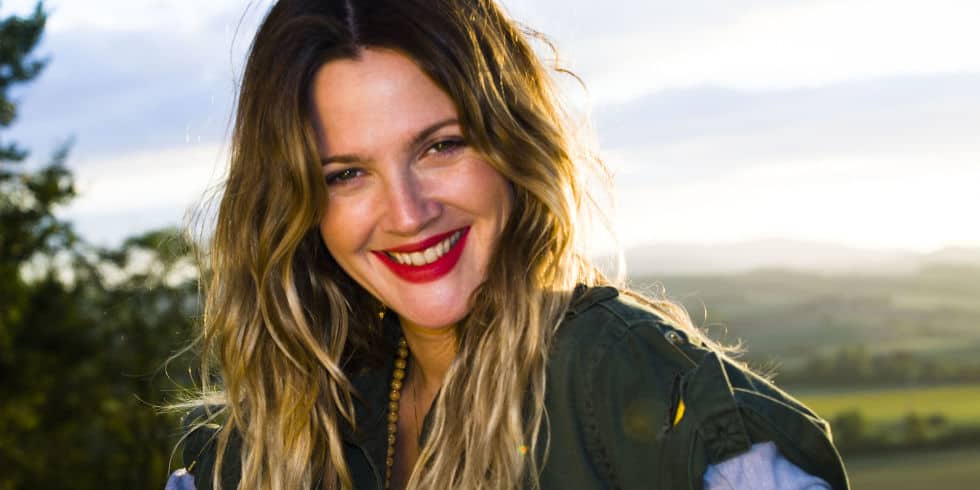 We relate to certain athletes and entertainers as being "ours" because they came of age at the same time we did.
Drew Barrymore, who is celebrating her 38th birthday today, is one of those celebrities that multiple age groups call their own. People in their 20's, 30's, 40's and even 50's can all make a case that she is "theirs" or maybe that she's not, depending on perceptions.
It led me to take 10 minutes I didn't have to Google her.
Barrymore's first big time role was in E.T.: The Extra Terrestrial way back in 1981 when she was only 6. After a rough patch in the late 80's and early 90's, she went on a bit of a run starring in movies like The Wedding Singer, Riding in Cars with Boys and Charlie's Angels from 1995 through 2000.
During this century's first decade, she became one of the highest paid actresses commanding $10 million per film for box office hits like 50 First Dates (referenced in my How to Avoid Information Overload and Do More with Less presentation) and showed off her marketing skills as co-creative director for Proctor & Gamble's Cover Girl.
Recently the actress, producer and director launched her own makeup and beauty brand called Flower, with 181 products including eye shadows and nail polishes priced from $5 to $14 sold exclusively at Walmart.
"We wanted something special. We were not interested in a trend, a celebrity brand that wouldn't last." Said Carmen Bauza, vice president of beauty and personal care for Walmart US. "We want this to be here and be here for a long time."
Walmart needed a celebrity partner with a long lasting image. The Drew Barrymore name and brand are recognized by multiple generations.  The retailer also wanted someone who understands how to create memorable messages and promotions. Barrymore has the track record there too.
Whether she's "theirs" or "yours," it's safe to say Drew Barrymore has built a powerful brand during her 30+ years of celebrity. And she shows no signs of slowing down just yet.
What's your favorite Drew Barrymore moment? Her  Letterman appearance on his birthday  might make my list…
Happy Birthday Drew.