What's Your Favorite Color (and Collar)?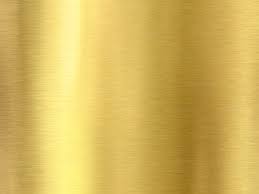 Solutions to help you grow…
Ah, the good old days when things were simple. Blue collar workers were manual laborers who wore blue shirts to mask some of the dirt from a day's work. Bosses wore white collar shirts because they didn't need to worry about the dirty work and enjoyed the pristine look.
Nowadays, we hear terms like a green collar for workers in the environmental sector that focus on green development and gold collar to describe jobs that require skilled labor, not necessarily a bachelor's degree. Examples include graphic designers, computer engineers, architectural drafters, researchers, engineers, and top-level customer service representatives.
Gold Collar workers are creative problem solvers that perform non-repetitive and complex work. They use their minds and their hands equally to create products, services, and ideas. They don't just have knowledge. They use it.

These skills and traits make Gold Collar workers valuable to employers and those in the education industry. Career and technical schools, at the secondary and post-secondary levels, covet and recruit potential Gold Collar workers. Universities also see them as a valuable commodity.
How should we communicate with and market to Gold Collar workers?

 Career, Vocational, and Technical schools must simultaneously convey two major messages to potential students and their parents:
 Gold Collar positions feature highly skilled, intelligent workers who creatively solve problems while working a career, not a job. You can land a Gold Collar position without spending four or five years working towards a degree at an expensive university.
Forget the tired, old, misperception of career and vocational schools. In today's world, students are intelligent, talented and creative. Parents and students need to understand that career and technical schools provide valuable education and real-life training for fulfilling and lucrative Gold Collar careers.
Conveying these messages clearly and repetitively through direct marketing, traditional and new media campaigns and public relations is a necessity for career and vocational/technical schools at the secondary and post-secondary levels.
It's not an easy task and requires creative and systematic marketing plans, the kind that talented Gold Collar employees might develop and implement.
Employers, schools and universities need to reach and influence Gold Collar employees who are vital to our economy. The message should be clear: Gold Collar careers provide those employees with creative, challenging work and a lot of Green, as in money.
David M. Mastovich, MBA, is the president of Massolutions, a Pittsburgh based Integrated Marketing firm that focuses on improving the bottom line for client companies through creative marketing, selling, messaging and customer experience enhancement.