Marketing? Sales? Titles Might Create Misperceptions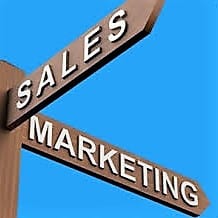 Some organizations, typically small to midsize companies, use the dreaded combo title: Sales & Marketing.
Think, "She's our VP of Sales & Marketing," or "He's our Director of Sales & Marketing."
I've found companies that combine the two in one title often don't understand the difference between each discipline.
Or that true marketing includes the sales function as an integral part of overall activities.
Other titles include Chief Marketing Officer, Chief Brand Officer, Chief Experience Officer, Chief Growth Officer, and the list goes on. The chief problem here often lies in how the Chief Executive Officer views marketing.
Pure marketing involves focusing on the Big Idea by answering the two Why's: Your why or reason for being, and your customer's why or reason for buying.
True marketing clearly defines and segments your target markets and then finds out what they think, feel and want through marketing intel.
No-nonsense marketing reaches and influences these target markets to increase sales and build brand awareness and loyalty.
Executives need to better understand the definition of marketing and realize the need for an organization-wide marketing culture.
Employees need to be de facto members of the company's marketing team. And your marketing leader needs to understand that marketing includes understanding and defining your customer markets, enhancing the customer experience, increasing sales, tweaking the product or service to meet new wants and needs, and building the brand.
Create a company-wide marketing culture and find a true marketer to lead it.