USAA's Success in Building Long Term Relationships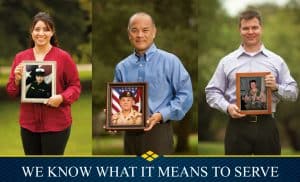 United Services Automobile Association (USAA) is a company built around developing long term customer relationships with its members. USAA provides insurance for current and former U.S. Military personnel and their families. The company manages more than $110 billion in assets and still manages to be ranked number 1 or 2 most years in BusinessWeek's annual list of Customer Service Champs and on Fortune's list of the 100 best companies to work for in America. USAA's member retention figures approach 100 percent. Members stay members pretty much until they die.
How does USAA do it?
Talk about defining and focusing on your key target market.   USAA markets directly to members of the US military and their families, serves its current member base and grows with them. The organization utilizes extensive Marketing Intel through surveys and a member advisory board that meets regularly with leadership. This intel drives decision making on how to create loyal members. Member retention is the key metric with leaders and employees incentivized based on it.
USAA takes a comprehensive approach to training and keeping employees, centered on helping them drive member retention. Empathy for their members is emphasized as a major part of every employees' work day. The company focuses on building long term relationships with members and employees, enabling USAA to Hit the Bullseye.