Toy Companies Capitalizing on YouTube's Kid Influencers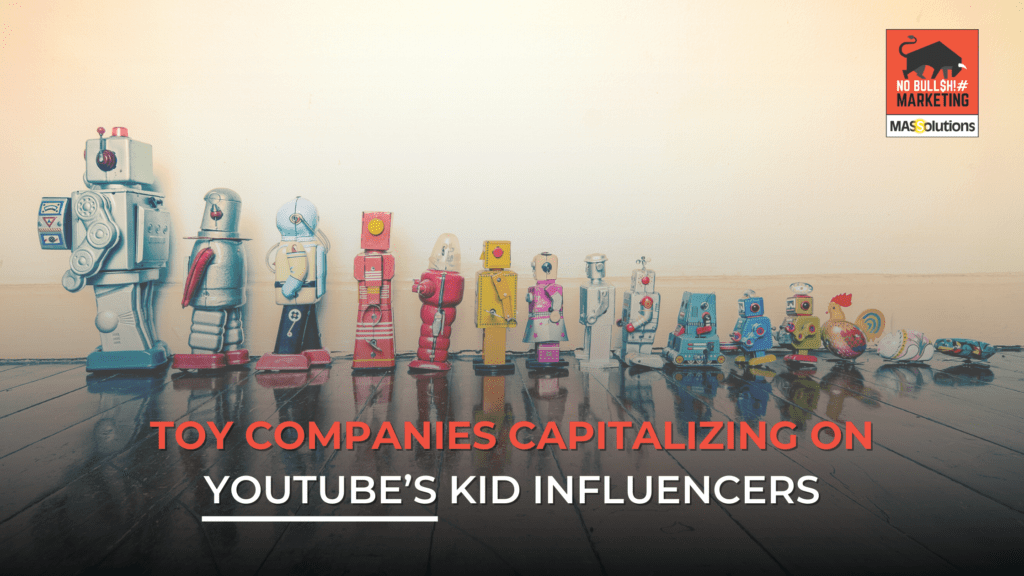 Holiday shopping is heating up. And so are the YouTube Kid Influencer marketing efforts of the toy companies. Say what?
According to EMarketer research, 32 percent of kids said they prefer watching videos on a non-TV device.  Nickelodeon and the Disney Channel have both seen more than a 50% decline in kid viewership.  Kids' viewing habits have changed and toy companies have noticed.  The reaction has been a continual movement of marketing dollars from traditional advertising during cable TV programming to social media.
Part of the marketing strategy is to reach what they call "Kid Influencers" on YouTube. In the past five years, these Kid Influencers have gained notoriety and driven toy sales by posting videos of themselves unboxing and playing with toys and then reviewing them.
Toy companies like MGA Entertainment and Larian follow these Kid Influencers online and invest in creative ways to put toys in their hands, with the goal of reaching potential customers through them. One family of five siblings calling themselves Kid Toy-Testers will earn $140,000 this year from toy companies for posting their videos.
Mattel has shifted 50% of its marketing spend to digital while MGA Entertainment and Larian have moved even more of their dollars to digital. The toy companies have engagement teams that build direct relationships with Kid Influencers.  And it works.  In a PwC research report, YouTube is ranked as the most influential social media platform for 72 percent of young Generation Z consumers who said they're far more likely to buy a product if an influencer they follow shares a positive review or uses that product on social media. It comes down to believability and authenticity. Kid Influencers interact directly with fans through social media and aren't seen as celebrity endorsers.
Toy companies analyze engagement—comments, likes, shares—across platforms. Their goal is to match brands with influencers to increase engagement and ultimately toy sales.
About MASSolutions: Top Pittsburgh Marketing Company
David M. Mastovich, MBA, is the president of Massolutions, a Pittsburgh Marketing Agency that focuses on improving the bottom line for client companies through creative marketing, selling, messaging and customer experience enhancement.