Three Reasons to Leverage Halloween to Share Your Brand Story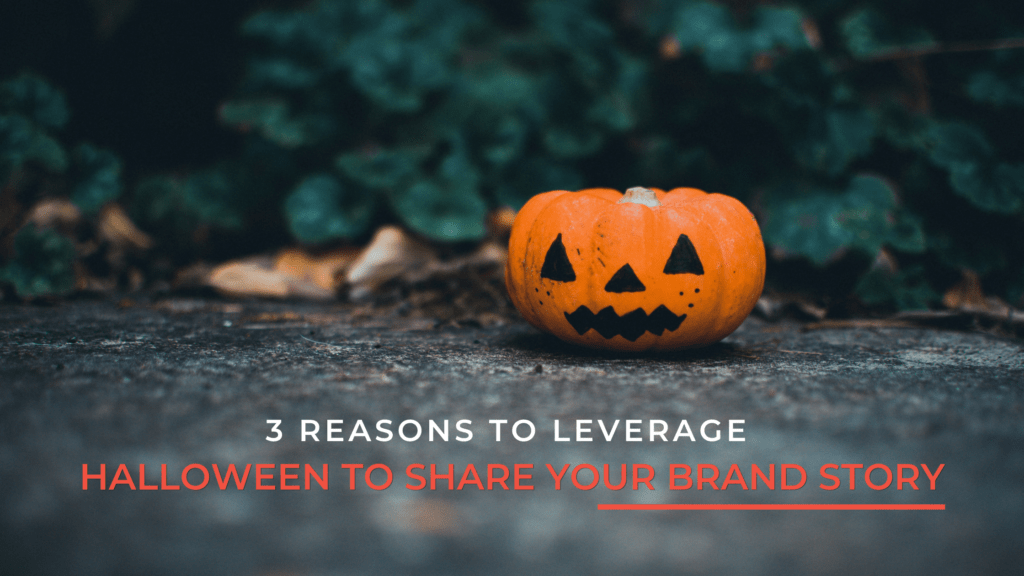 Storytelling opportunities are everywhere, even amongst the ghost and goblins of Halloween. However, many companies jump on the bandwagon of gimmicky-marketing trends that can end up hurting their brand.
How do you leverage the spooky season to increase brand awareness? How can it positively impact your brand?
Set Up Your Holiday Season
Halloween gives you the chance to set up your holiday season marketing. Halloween provides the perfect opportunity to get your audience into a supernatural mood. The continuity of your marketing all through the Christmas season and into New Year's will ensure you don't spend all that effort into your Halloween marketing for just one day.
Go Beyond Sales and Offers
Our inboxes look extra spooky during any holiday season. Why? Because marketers often leverage holidays as marketing tools to promote sales and offers. These types of newsletters are usually clicked and forgotten. Instead of starting off with an offer, start with a story. Share the memory of your first Halloween as a business owner. Is your office haunted? Tell us about it.
Build Long-Lasting Relationships
Halloween marketing is a prime opportunity to strengthen relationships with your clientele. The intense storytelling that the holiday provides will stir people's emotions and cause them to bond closely with your brand.
MASSolutions: Frightful and Innovative No-Bullshit Marketing
Take action today by consulting with a result-driven Pittsburgh marketing agency that specializes in leveraging the art and science of marketing in your messaging to improve your bottom line.
Looking for more insight? Turn your storytelling tactics from ghoulish to magic with MASSolutions No-Bullshit podcast.