The New IUP: How Indiana University of Pennsylvania Continues to Evolve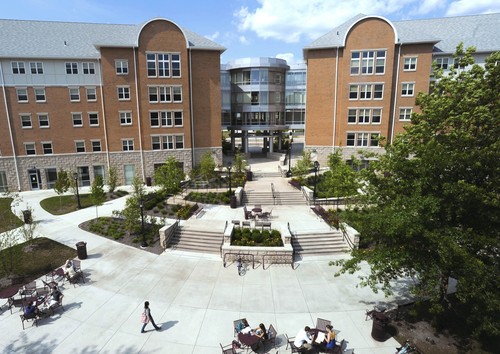 Dr. Krish Krishnan, director of the MBA program at Indiana University of Pennsylvania (IUP), invited me to speak to a group of MBA students this past Monday. He also arranged for me to meet other faculty members and Robert C. Camp, dean of Eberly College of Business and Information Technology. Both students and faculty gave me a warm welcome.
IUP is a special place that continues to grow and evolve. Located in Indiana, PA, it is the largest of the 14 schools in the Pennsylvania State System of Higher Education with nearly 15,000 students. The beautiful campus covers more than 350 acres with seventy-five major buildings and eleven athletic fields.
The students in Dr. Krishnan's MBA class asked some great questions during and after my presentation on how Integrated Marketing plays a role in business, government and our communities.
To learn more about IUP, visit the IUP webpage