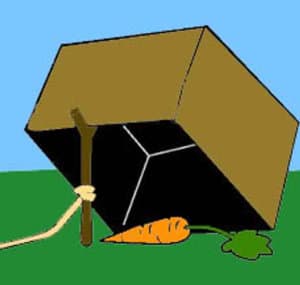 When screening candidates for a management position, experience plays a major role. Companies also consider years of service when deciding on promotions. And, it's human nature to defer to more experienced co-workers when making major decisions.
But are there instances when experience can work against us?
It seems the answer could be "Yes" if we become complacent in our approach.
Professors Kishore Sengupta and Luke Van Wassenhove have spent years studying how experience impacts productivity in the workplace. Their research suggests seasoned managers in complex environments often suffer breakdowns in the learning process, resulting in missed deadlines, budget overruns and other problems. Contrary to age old beliefs, managers with significant experience don't necessarily produce higher caliber outcomes than relative newcomers.
Sengupta and Wassenhove believe managers can fall prey to what they call "The Experience Trap" by failing to revise goals and targets when circumstances change, allowing biases to color the chain of decisions that determine a project's outcome, and missing the connection between causes and effects that occur over time.
Before our cagey veteran readers cry foul, this doesn't mean experience isn't valuable or that 'out with the old, in with the new' will improve the situation. Instead, be wary of overestimating the importance of experience and use these strategies to stay clear of "The Experience Trap."
Challenge assumptions and the standard, old way of thinking about things. Don't do something just because "we've always done it that way."
Seek and listen to feedback from up, down and even outside the organization and be willing to act on what you hear and learn.
Include managers and professionals with new, fresh perspectives on teams and in decision making. Be willing to change and try new ideas.
Finally, improvement must start at the top. The majority of training is usually geared to mid and lower level employees. Focus more development and training on those higher up in the organization. Foster a culture of fresh, creative thinking so you and your organization can avoid falling into 'The Experience Trap.'
David M. Mastovich, MBA, is the president of Massolutions, a Pittsburgh based Integrated Marketing firm that focuses on improving the bottom line for client companies through creative marketing, selling, messaging and customer experience enhancement.