The Balancing Act of Leadership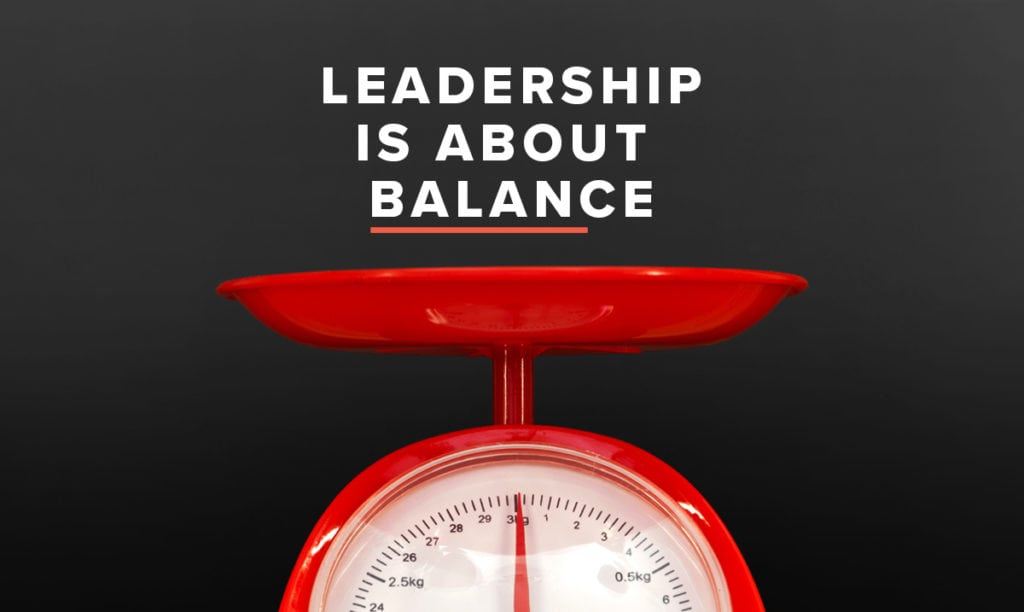 Leadership is a balancing act.
Not only are you juggling your own responsibilities, but you're also making sure that your team is happy and they have the resources they need to succeed.
It's difficult. But, it comes with the territory.
Everyone has their own unique leadership style.
Some leaders are more hands-on and in the trenches, others back off and let their team come to them with concerns, and then there are leaders that run with the title of "player's coach."
Now, when I say "player's coach," I'm not talking about the type of leader that lets everyone do what they want when they want.
I'm talking about the leader who cares about providing high-quality work that positively impacts their clients' bottom line all the while maintaining a level of humanization that can sometimes be lost between leaders and employees.
Throughout my career, I've seen countless people get hung up on the financial aspect of the business and people who have transformed into power-hungry leaders.
I've also seen people who've skewed to the other side of the spectrum and have adopted a laissez-faire style of leadership.
Just as with most things in life, moderation is essential. 
If you want to be a REAL player's coach in the business world, you need to:
Have a vision

– This is the guiding force of all of your efforts. It's the North Star of your company and as a leader, you need to create a vivid vision that your team can clearly see, share, and work towards, together. 

Establish a plan

–

A goal without a plan is just a wish.

Cliche but true. Every vision needs a plan that will help you and your team take the appropriate actions to achieve your shared goal. This plan isn't set in stone. It's malleable and is tweaked as changes and challenges occur. 

Communicate roles

– Everyone has a job and it's your job as a leader to articulate these roles. I've said it countless times before and I'll keep saying it because

ambiguity breeds mediocrity

. Clearly-defined roles and an open line of communication can keep everyone aligned and focused. 

Provide practical support

– Once you've shared your vision, established a plan, and communicated roles, you can't just set it and forget it. You need to be readily available to provide the level of support that your team needs to succeed. Whether it's brainstorming, troubleshooting, or whatever the case may be, you have to make yourself available to help your team work through problems and overcome obstacles. 
No one said it would be easy, but as a leader, you have to take the bull by the horns and lead with bold solutions. No BS.