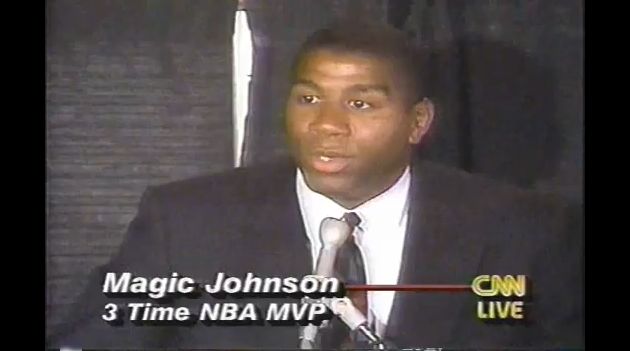 Just watched the premiere of The Announcement, ESPN's film about Magic Johnson's announcement that he tested positive for HIV and how the basketball star handled it.
While there could have been a greater focus on how his sexual promiscuity led to his acquiring the virus, the film is a must watch. Magic narrates it himself and tells a compelling story.
Sports fans have heard the phrase "the game within the game" describing the intricacies and details occurring within a specific game. The Announcement tells the many stories within the story: the lack of understanding and discrimination towards those with the disease, the impact on the Lakers, the NBA and the city of Los Angeles, and how Magic understood his potential positive impact on AIDS awareness and funding for treatment.
Many people remember his announcement, where they were when they heard it and the emotions they felt at the time. Magic's handling of the situation changed perceptions of the disease, raised awareness and funding. The Announcement brings back those memories and even reminds us of how little we knew about HIV at the time which led to responses that seem difficult to believe now.
Check it out on ESPN.