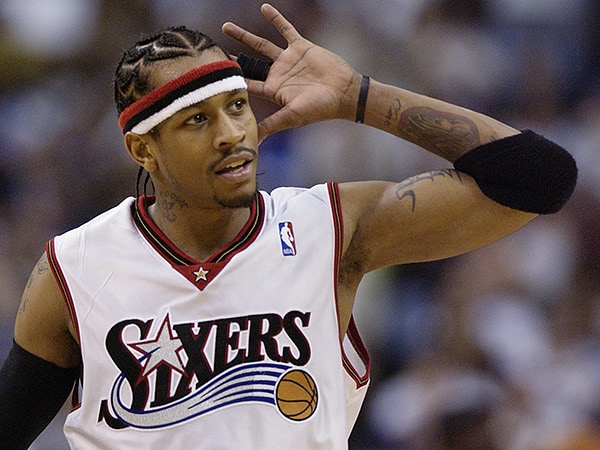 "Listen here. I'm supposed to be the franchise player and we in here talkin' about practice. I mean listen, we talkin' about practice. Not a game. Not a game. We talkin' about practice…Practice!"
Allen Iverson, 5/7/2002
Allen Iverson's infamous rant during the 2002 National Basketball Association Playoffs focused on his coach's criticism of his practice efforts and overall work ethic. However, from my experience, the quote could easily be modified to sound like ones I've heard from marketers and salespeople.
Many marketers shudder when they are asked to role-play or to conduct a mock client presentation. Marketing & Sales Training is often looked at as being a waste of time or 'keeping me from selling' in marketers' eyes.
"We talkin' about role-playing? Role-playing? I'm out there selling every day and you want to talk about role-playing and training?"
Actually, yes, I do.
Marketers often complain their profession is not treated with the same respect afforded to finance, operations or legal. Well, you can't have it both ways. If you want similar levels of respect, you have to take your game to another level as far as professionalism and systematic processes.
Far too many marketers build a mystification of marketing with phrases like: "I can read people." Or "It's an art. I know what my clients want." Or "I can think on my feet and make it happen."
Great…but that still doesn't mean you shouldn't be maximizing the science of marketing. And, you definitely need to prepare, practice and train to hone your skills.
I don't know of anyone who truly enjoys role-playing in front of a group. But, you can't argue its impact on not just the person presenting, but the entire team.
Self-development through industry-related books and publications and ongoing training and seminars in your specialty are also necessities that should be embraced.
Finally, maximizing your Pre Call Prep efforts pays immediate and long term dividends for you and your company.
I play to win, whether during practice or a real game. And I will not let anything get in the way of me and my competitive enthusiasm to win.
Michael Jordan, not sure exactly when…