Talent and Results Trump the Nice Guy Factor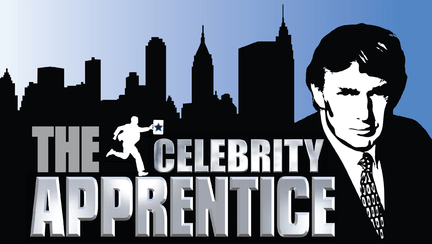 The finale of Celebrity Apprentice just concluded and the show continued to provide valuable business lessons until the very end.
Throughout the season, I thought Donald Trump consistently made the right call in his assessments. His decisions made good business sense and often were not the popular or easy call.
As I watched the finale, which included many accolades for Trace Adkins and a huge three-minute performance of his latest song, I started to think: "Wow, he's going to make the popular pick instead of the right one."
But, as always, The Donald was The Man.
Let me say that both of the finalists did a good job the entire season. Other than Gene Simmons, they were clearly the two most talented contestants from a business standpoint. And, just like most of America, I like Trace better than Piers Morgan on a personal level.
That being said, Piers simply outperformed Trace and everyone else pretty much on a weekly basis. He was on the winning team in nine of 11 contests (serving as the critical project manager on a couple of them).
Plus, he raised so much more money than Trace in the final contest and his creative strategies (calling Simon Cowell for a donation, convincing the original Fergie to auction off a tea with her, giving 20 tickets to soldiers to attend the charity fundraiser, etc.) were far and away more important than Trace buying black nail polish for the Back Street Boys.
Piers Morgan, You're Hired!

Some other takeaways from the last episode:
*The final six contestants showed that despite their personal differences, they could work together to achieve their goals. Strong personalities can gel as a team if they are committed and dedicated to a common strategic vision.
*Leaders are willing to (pardon the cliche) do whatever it takes. Trace made sure the Backstreet Boys were happy and ready to perform regardless of how much he personally disagreed with their requests. Piers chose Stephen Baldwin to be on his team, even though he knew Stephen didn't like him because he was the appropriate pick at the time.
*Piers didn't back down or pout when it seemed just about everyone was against him. He stood his ground and made a compelling case for why he deserved to be the Celebrity Apprentice.
*If The Donald were in the role of The Godfather, Ivanka would definitely be Michael…would her brother be Fredo?
All in all, one heckuva comeback for The Apprentice. And, much to my delight, talent and results won out over the Nice Guy Factor.