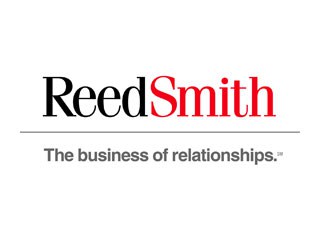 Hit The Bullseye – Unexpected Target Markets: It's natural to look at sales data, call reports, closing ratios and other sales metrics on a regular basis. But it's important to remember that who you market to is different than who you sell to. Employee Marketing
Who you market to is different than who you sell to.
One example is your employees. You need to focus on your employees as a key target market. They impact your brand and your sales. You need to educate and motivate employees so the marketing oriented ones can help your cause and the average ones have a neutral rather than negative impact on your marketing, messaging and branding.
If you're not developing clear employee marketing campaigns, you risk the dissemination of misinformation. Employees are going to talk and tell stories about the company. You want to provide them as much information as possible so they can tell the real story rather than an inaccurate one. Remember that if you don't provide a clear message, they'll make one up.
Referral sources are another key group proving that who you market to is different than who you sell to. I'm not talking just about healthcare where referral sources are a common thing. Every industry benefits from referrals by people who believe in the company, product or service. Make referral sources a clear target market. Track them diligently. Ask current customers for referrals. Ask vendors and strategic partners if they refer to you…and why or why not. Listen and adjust. Then market your message to your referral source target market.
Employees, Referral Sources…two key target markets that you might not even sell to but still need to reach and influence…In order to Hit the Bullseye, remember who you market to is different than who you sell to.
Interview with Steve Agnoli (Part 2)
On today's episode, I am back with Steve Agnoli as we take a closer look at his career history and how he has used technology to help impact the business decisions of several companies along the way. Technology is so much more than software and computers, it is about also communicating with the mass audience in a way that provides value efficiently and effectively.
After graduating from IUP with an MIS major, Steve got started as a programmer, and quickly discovered it was not the right fit. He enjoyed the interactions with people and solving problems, and wanted to be on the business side of IT rather than the technical side. It is with this information that Steve went on to become an IT consultant. Steve shares with me what it was like to consult during the infamous Y2K technology scare, and how it impacted businesses long term. He also shares how the Reed Smith firm uses technology with their clients as a competitive advantage in the industry. By understanding the value technology can add to the client's experience, and having a firm that believes in the mission, Steve and his IT department are able to help elevate Reed Smith firm to a higher level of service and success.
About Steve Agnoli
Steve Agnoli is the Chief Information Officer at Reed Smith. Steve is responsible for firm-wide IT strategy, systems and technology operations, process improvement and support for growth activities. Companies he's served as CIO were recognized as top 100 companies internationally by CIO Magazine for using IT for positive business transformation. Steve was also named the inaugural Global CIO of the Year by the Pittsburgh Technology Council in 2005.
Key Takeaways
[6:36] What Steve did when he discovered he didn't enjoy his first job
Liked interactions and working with people
Wanted to be more on business side of IT rather than technical side
[9:18] Experience in becoming IT consultant
Changed mindset to what is the impact vs. how does this thing work
[11:17] Y2K: What was predicted to happen, and what actually happen
Prior to 2000 people were using 2 digits to represent the year
Was afraid computer wouldn't know 1900 vs. 2000 and stop working
People got much better at understanding computing infrastructure
Gave companies a stronger foundation on a better platform as a result of investing in hedging against Y2K risk
[16:08] Steve's "Big Idea" at Reed Smith
Need to align IT capabilities with business imperatives
How do we use technology for value
[17:29] What is Reed Smith's competitive advantage with its use of technology?
Focus on in-house stuff but also adding value to clients as well
Have a firm that thinks that's important
[23:26] Steve's favorite tools he can't live without
Bible verse app to keep him grounded
Quotable Business book to offer funny, insightful quips that get you thinking about things differently
Learn More About Steve Agnoli
The No BS Show is brought to you by audible.com. Get a FREE audiobook download and 30 day free trial at www.audibletrial.com/NoBS. Try a book like the Creator's Code: The Six Essential Skills of Extraordinary Entrepreneurs by Amy Wilkinson.  You can download it for free today. Go to Audibletrial.com/NoBS. Again that's audibletrial.com/NoBS for your FREE audiobook. Over 180,000 titles to choose from for your iPhone, Android, Kindle or mp3 player.