Success, Like Beauty, is in the Eye of the Beholder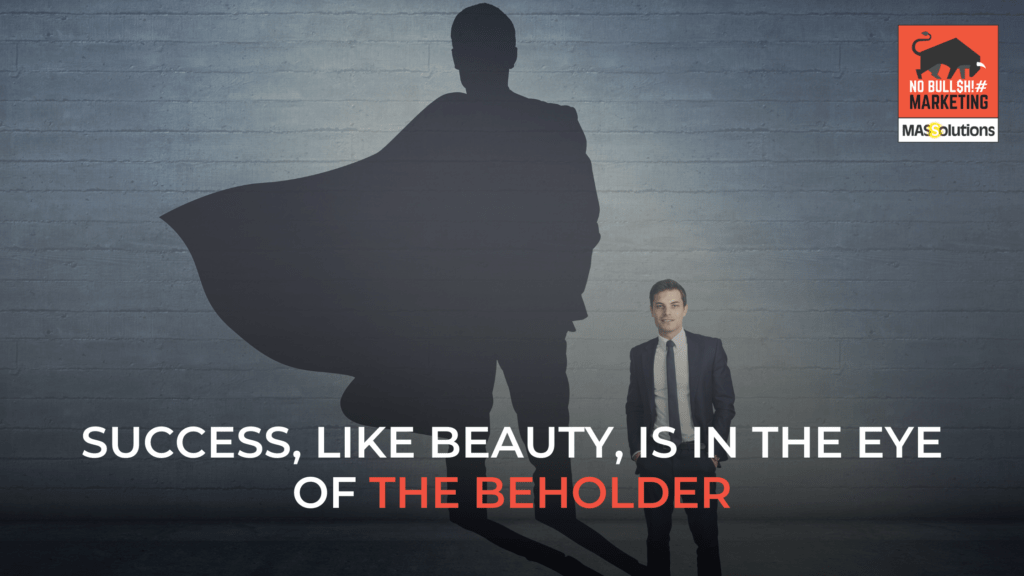 A few years ago, I was preparing a speech for a group of college seniors and found myself focusing on the importance of a lifelong thirst for knowledge and achieving positive, incremental change. In the end, I developed one of my most memorable presentations on success that focused on three key themes:
Success, like beauty, should be in the eye of the beholder. You decide what you want to do, how you want to live and what you want to achieve.
Potential employers need to know what you are capable of and how you think. Use the Seinfeld PR Approach and tell your story. What you think is nothing can be interesting to others.
People will want you on their team if you are organized, efficient and get things done.
When it comes to success, regardless of where we are in our lives, we should ask and answer these success related questions:
What's your definition of success?
How do you measure it?
Do you believe you can attain it?
What is your definition of success?
We often fall into that habit of defining success based on what we see and like in others. We compare ourselves and ask if we measure up. The healthier approach is to realize that success, like beauty, is in the eye of the beholder. Take the time to decide what you want to do and how you want to live. Be clear. Put it to paper or computer. Your definition will probably evolve over time as you move through life's different phases. But if you don't invest the time into clearly defining your goals and values again and again, you might look back and wonder "What if?"
How do you measure success?
As for measuring success, you also decide on the metrics. Set specific goals and develop action plans to achieve them. That's a big part of the measurement. But the biggest part is based on something subjective: happiness. How much do you enjoy what you are doing in your personal and professional life? Are you happy most of the time? If not, make the necessary changes.
Do you believe you can attain success?
The third question is related to whether or not you believe you can achieve your definition of success. Be realistic but aspirational. Planning and putting details into the plan enable you to be realistic. Aspiring to achieve challenging stretch goals ensures you don't settle.
Whether you are a college student, seasoned veteran, retiree or anywhere in between, you decide your definition of success and whether you are achieving it.
Define it, plan for it, work it, live it, and apply it to every aspect of your life. Success is not a measurable scale.
Are you proud of yourself? Congrats, then you are successful.
More Success Tips: MASSolutions Marketing Podcast
Looking for more insight on success? Dive into Episode 385 of our marketing podcast, "The No BS Self-Assessment on Your Storytelling."
If looking to inquire about your marketing, contact MASSolutions marketing agency in Pittsburgh.