Story Telling Through Basketball: Ranking the Top NBA Finals Stories of All Time
Game 7.
Whether it's the World Series, Stanley Cup or NBA Finals, Game 7 makes for a great story. Tonight, one of the greatest stories in NBA history will be told regardless of the outcome. Will the Golden State Warriors finish the greatest season in NBA history? Or will LeBron James bring the city of Cleveland its first major sports title in 52 years?
Since I love story telling and basketball, here's my ranking of the Top Ten NBA Finals stories from a historical standpoint:
10. 1957 Game 7: Boston Celtics vs. St. Louis Hawks. Storyline: The winningest franchise in NBA history wins its first championship with a two point win in Game 7.
9. 1975 Game 4: Golden State Warriors sweep Washington Bullets. Storyline: Historical on two fronts: 1. The Warriors won 48 regular season games compared to the Bullets 60, the largest gap in Finals history with the underdog winning. 2. The series was the first to feature two black head coaches in the Finals.
8. 1980 Game 6: Los Angeles Lakers vs. Philadelphia 76ers. Storyline: Magic plays center. Kareem Abdul Jabaar was injured so rookie point guard Magic Johnson plays center and scores 42 points, grabs 15 rebounds and dishes out 7 assists as the Lakers win. 
7. 1991 Game 5: Bulls over Lakers. Storyline: Michael's first. When the Lakers won game one, the story centered around whether Magic could hold off Michael Jordan for one more year. Jordan led the Bulls to four straight wins (and made this amazing move) earning his first NBA Finals MVP and title.
6. 1969 Game 7: Celtics beat Lakers…again. Storyline: Russell's last, NBA's first. Bill Russell, the NBA's winningest player, ends his career with another win over the Lakers and his 11th championship. Jerry West becomes the only player from a losing team to be named Finals MVP.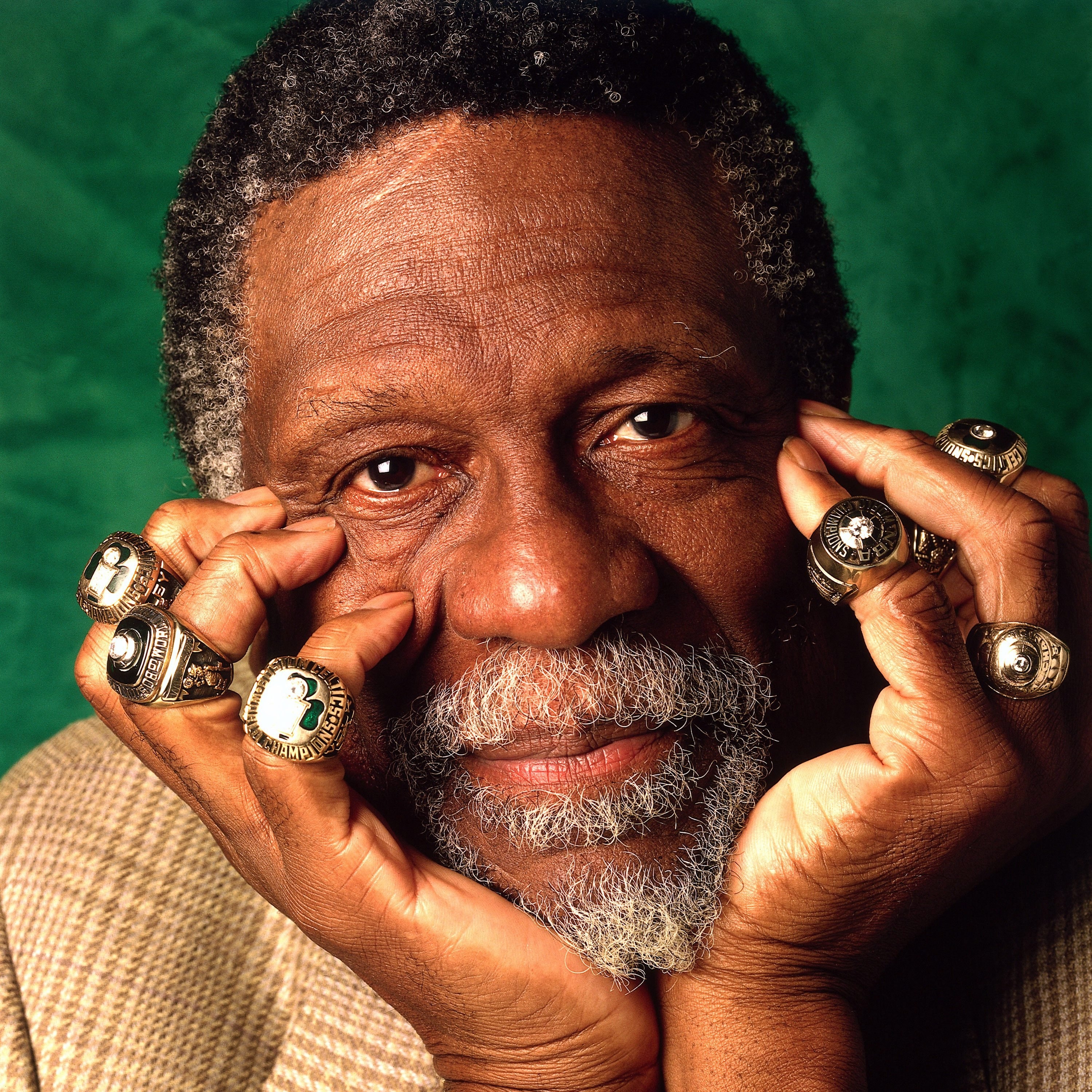 5. 1970 Game 7: Knicks vs. Lakers. Storyline: New York center Willis Reed suffered a torn muscle in his thigh in Game 5, forcing him to miss Game 6. When the teams warmed up, Reed wasn't on the floor. Moments before tipoff, he limped onto the court and proceeded to make the first two baskets. His team was inspired and blew out the Lakers to win the Knicks first championship.  
4. 1984 Game 7: Celtics vs. Lakers. Storyline: Bird vs. Magic. Both had won MVPs and NBA titles but the two had not met in the Finals until 1984. In a back and forth series, Bird and the Celtics won the decisive Game 7.
3. 2013 Game 6: Heat vs. Spurs. Storyline: The Big Three in more ways than one. The Heat had their Big Three (LeBron, Dwayne Wade, Chris Bosh). The Spurs had theirs (Tim Duncan, Manu Ginobli, Tony Parker). Ray Allen hits a Big Three to send it to OT. My Big Three sons were there with me to watch the Heat win by 3.
2. 1998 Game 6: Bulls vs. Jazz. Storyline: Jordan's (second) last. John Stockton hits a three with 42 seconds remaining to put the Jazz up 6. Michael proceeds to score 7 points, including a game winning shot with 5.2 seconds left in what would be his (second) last game. I try to forget that he came out of retirement a second time.
1. 2016 Game 7: Cavs vs. Warriors. Storyline: Either way, it's historic. LeBron returns home to bring a title to Cleveland, leading the Cavs back from a  3  to 1 deficit in the Finals. Or Steph Curry and the Warriors win back-to-back NBA titles with the greatest single season in NBA history.
Like the old commercials used to say: "NBA Action. It's Fan-tastic."