Steph Korey Didn't Stay 'Away' for Long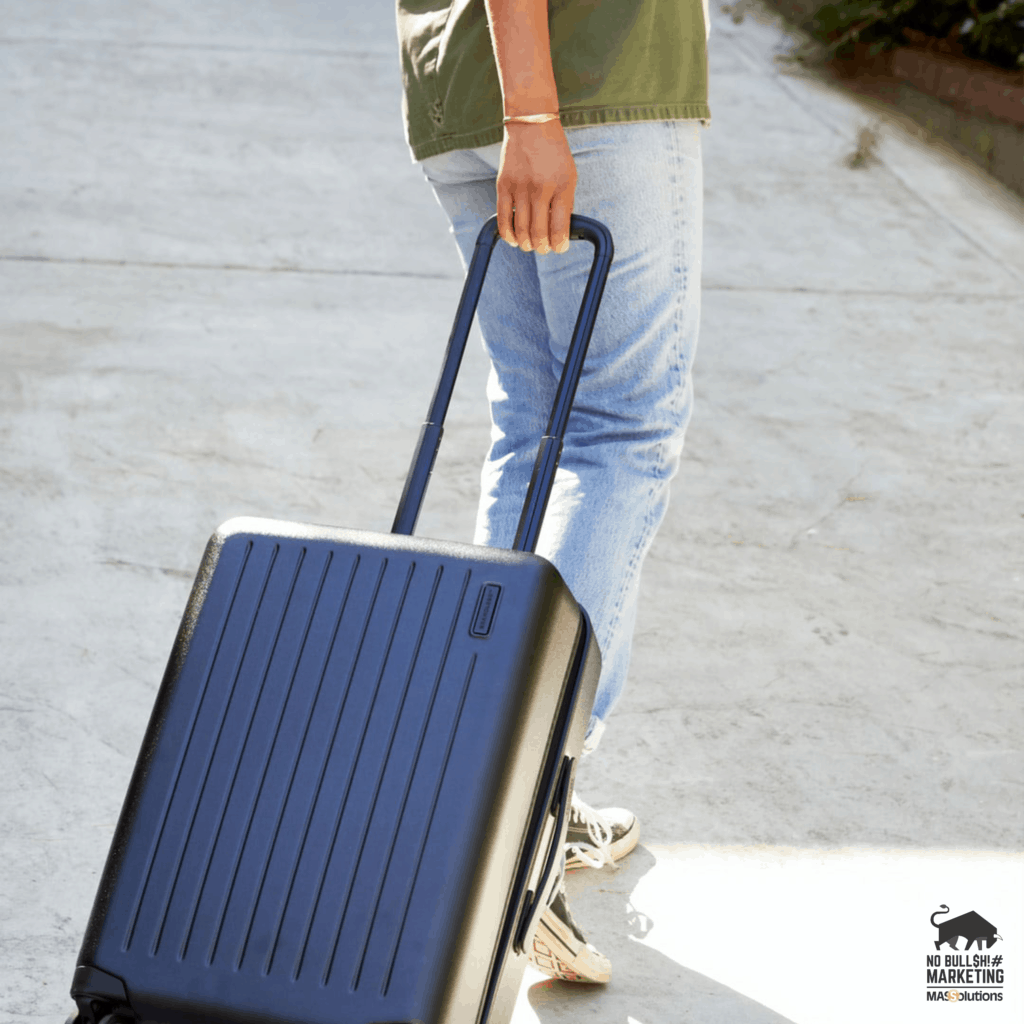 Last month, a bombshell article was published in The Verge that detailed the toxic culture at Away, an American travel and lifestyle brand. The aftermath of the article resulted in their CEO, Steph Korey, stepping down from her position. 
As is with most news stories, there's always a slew of updates and fact checks so the original article has since been tweaked and the fabrications have been removed. 
But even so, after reading this article and offering my hot take on the story in a LinkedIn post when the news first broke, I have a lot of thoughts about this situation in its entirety. 
Success & Growth 
The origin of Away's success story begins with its two founders having a Big Idea and stepping out of their comfort zones to make it a reality. 
For that company to achieve the amount of growth they've had and maintain a solid reputation in just five short years isn't something that should be overlooked. 
However, that success didn't come without its growing pains as they struggled to adapt and scale the company to meet the increasing demands.
Success + Uncharted Territory = High Stress
In Away's case, this equation led to an uneasy environment that created the perfect storm of a toxic culture. 
Leader to Leader
As a business owner myself, I have a sense of empathy for Steph Korey. When the pressure in business mounts and it feels like the weight of the world is on your shoulders, you default into survival mode. 
Everyone has their own way of handling situations.
In Steph Korey's case, she made comments to employees when she was emotional and said some things she shouldn't have said.
Was she wrong? Yes. 
However, it's hard to vilify someone who acted like most of us have in some situation or another in our lives.
I'm sure we can all recount a time or times when we acted on emotion and our reactions were less than favorable. 
But, it still doesn't excuse her behavior because as leaders, we're held to a higher standard. 
Our mistakes, no matter how "human" they may be are magnified because we're expected to stay steady in good times and bad and handle the pressure with poise.
Her mistakes and behavior compounded and finally met their tipping point when the article went public.
Though she apologized and accepted responsibility for her actions, she was out and stepped down as CEO of the company. 
Culture Matters
Culture is created from the top down and strengthened on a daily basis with open lines of communication between the company's leaders and employees.
In Away's case, the communication seemed to be coming from the top only and the concerns and opinions of the employees never made their way up to the ears of the decision-makers.  
This imbalance is what causes a lot of companies to lose their top talent and struggle to find and retain talent as well. 
In this case, it's almost as if the toxic culture that Korey created and nurtured reared its ugly head and turned on her.
Two Leaders. One Company. 
As she stepped down, Stuart Haselden, former COO of Lululemon, stepped in as Away's new CEO in December of 2019. 
Now, it's January of 2020 and Steph Korey is back.
This time, she's in as Co-CEO. 
I have to admit, I'm not a fan of this move. 
There has to be ONE boss. ONE person who has the final say. 
I've seen many times when the Co-CEO role doesn't work in a growth situation.
But, I think that Korey and Haselden's skill sets are so different that they might be able to play off of each other's strengths and make this work. 
Looking Ahead
I've tried looking at this situation from a business owner's vantage point. 
I can understand where she's coming from (although I'm not excusing her poor behavior). But, when you come up with the Big Idea, start the company, take the risk, and are scared out of your mind every single day when looking at financials and navigating the uncharted territories of being a business owner, you might do things out of desperation and fear that you would have never dreamed otherwise. 
Again, let me make it loud and clear that I don't condone her behavior. 
What I'm saying is that I understand it and I hope that her story serves as a lesson to business owners large and small, that your employees are your most valuable resource. 
No matter how stressful and difficult things may get, you have to take a step back and realize that without them, you couldn't achieve even half the things you wanted to. 
Treat your employees with respect and they'll show it right back. 
And if you slip up (we're all human beings who make mistakes). Own it, learn from it, and get better every day.