"What I Got" — Sounds of Marketing, Vol. VIII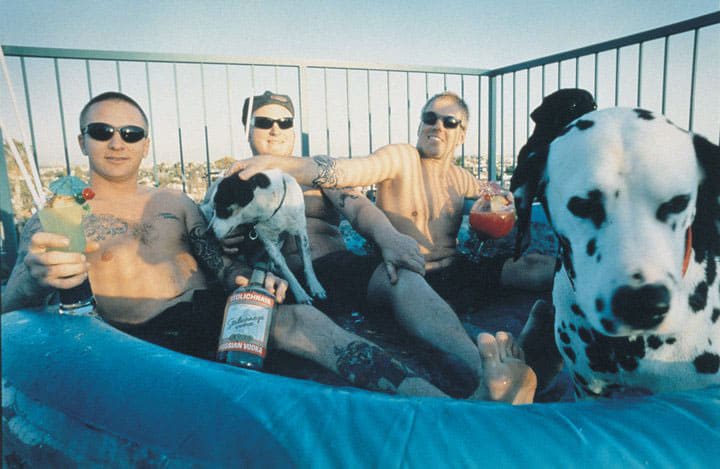 Back Story
It is hard to believe it has been twelve years since Bradley Nowell of Sublime died from a drug overdose on May 25, 1996.
While his widow, Troy Nowell, has said she believes he achieved all he hoped to achieve in his life—becoming a father, reconnecting with his family, having a band that achieved glory and a wonderful album—we are still left to wonder what might have been had the charismatic singer not succumbed to heroin addiction.
After Nowell's death, record execs considered not releasing Sublime's major label debut album. After internal debate, the album Sublime was released and became a huge hit, selling more than 5 million copies. The album's first single, What I Got, became a number one hit and is the inspiration for MASSolutions Sounds of Marketing, Vol. VIII.
What I Got—Sublime
Listen while you read!
Watch the video!
"What I Got", Sublime (1996) by Sublime
Why do we feel compelled to blame someone when things don't go the way we expected?
Early in the morning, risin' to the street
Light me up that cigarette and I strap shoes on my feet
Got to find a reason, a reason things went wrong
Got to find a reason why my money's all gone

Sometimes, as the saying goes, Stuff Happens. In other instances, people play the Blame Game with phrases like "It's not my fault" or "So and so worked on that." Their goal might be self preservation, career advancement, or worse.
Scapegoating or 'Doing the Cover Up' does not make the problem go away. These actions just transfer responsibility to someone else and cost valuable time and money. Blame Gamers also need to hope the truth doesn't come out or their reputation will take a hard and long lasting hit.
It all comes back to you
You're gonna get what you deserve
Try and test that, you're bound to get served
The key to truly winning the Blame Game is to stay focused on the wider purpose. Accept that with change and risk taking come mistakes. If you are getting things done, chances are you will also have some bumps in the road. You need to take an honest look at what happened and why. While this might involve some assessment of blame, the goal is to learn for the future while staying positive.
That's why I don't cry when my dog runs away
I don't get angry at the bills I have to pay
Maximize your time, avoid the blame game and learn from your successes and your perceived failures (perceived because doers are often their own harshest critics). It's all part of growing and getting better at what you do.
Life is too short so love the one you got
Cause you might get run over or you might get shot
Playing the Blame Game doesn't help anyone and wastes valuable time. But, learning from those minor hiccups can make us all better.
I said remember that!