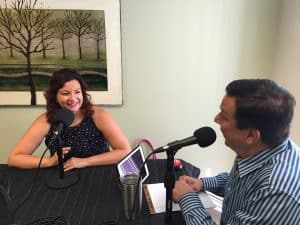 Welcome to the No BS Marketing Show with Dave Mastovich featuring Rachel Carlson, Yelp Pittsburgh's Community Director!
RANT
Pittsburgh sports fans are known for passionate loyalty to their hometown teams.
They are also known to travel well, seemingly turning Super Bowls into home games with huge numbers of Steelers fans in attendance. The "travel well" distinction could be expanded to include the beach, specifically Ocean City, Maryland. Vacationing Steelers, Penguins and Pirates fans can get a taste of Pittsburgh in more ways than one at Buxy's Salty Dog, an Ocean City Sports Bar and Restaurant with local ties. Doug "Buxy" Buxbaum is a Johnstown native and IUP alumnus who bleeds and feeds Black & Gold. He calls it the Hometown Tavern with a taste of the 'Burgh. I call it a marketing masterpiece.
This week's guest is Rachel Carlson, Yelp Pittsburgh's Community Director. Rachel is the first person to represent Yelp in Pittsburgh and continues to show our region the incredible tools Yelp has to offer. She's passionate about building strong relationships between the many different local businesses and organizations in the area. She creates and organizes fun and new events to showcase the Burgh's best and brightest. Rachel has brought her past broadcasting background to life and appears on media outlets like KDKA TV, Star 100.7, WESA, and Whirl Magazine. She also co-hosts a weekly podcast Social Club, and can listen to her here.
In today's episode Rachel talks about her early career, mentors, and good and bad bosses she has had.
Rachel's Biggest Learning Experience: Do not talk about co-workers.
Our conversation with Rachel Carlson will continue on Thursday, July 21,2016 on the No BS Marketing Show.
Audible is offering a free download with a 30-day trial to give you the opportunity to check out their service. You can download it for free today.