Sales and Marketing Are Not the Same Thing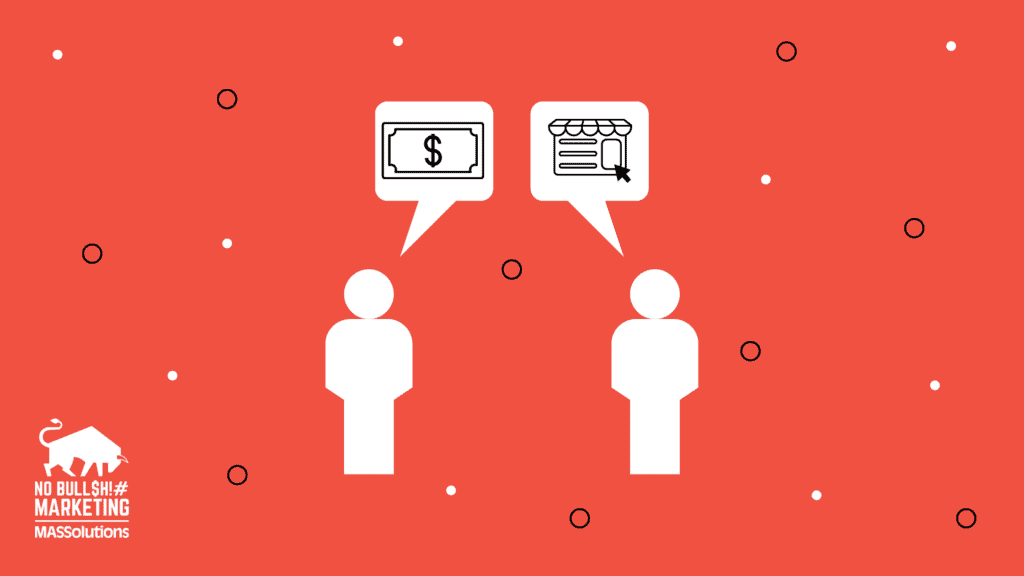 It's common for business owners to believe the misconception that sales is marketing. The department is called "Sales and Marketing" and salespeople "do marketing." For generations, people have misunderstood the meaning and role of these two key business functions.
Marketing leaders of large companies and those in the advertising industry use big words and catchy phrases to mystify marketing: Inbound marketing, earned media, paid media, optimization, analytics, engagement and so on. Some think sales is unsophisticated, manipulative and maybe even sleazy.
Both mindsets are flawed and perpetuate a long-standing belief that the two disciplines are rivals or even competitors.
Throw in that the internet changed how we as consumers buy and you have a whole lot of confusion. Sales and Marketing are not the same thing. One is not more significant than the other. Thinking one is good and the other is bad is bad for business.
Sales is a noble profession and business doesn't happen without it. If you're in sales, you're a salesperson. Don't say you're in Marketing. Small and mid-size business leaders should stop using the phrase Sales and Marketing. Call your sales team sales. That's what they do, and you need them to do it well.
Sales is relationship oriented and "one to one." Listening to individual customers and prospects and creatively responding to meet their needs is essential. Sales requires a systematic process and attention to detail.
Marketing involves defining your customers and understanding their "Why?"—Why do they buy? What do they want from the transaction? What is their desired experience? Find out what they want, develop and deliver it to them when and where they want it, at a price they're willing to pay and then tell them about it again and again.
Marketing is customer experience oriented and "one to many." Understanding the subtle differences of multiple market segments and meeting their needs is essential. Marketing requires creative, data driven solutions to craft compelling stories that reach and influence multiple target audiences.
Your company's success is tied to your success. Understand and respect the differences of each discipline. Sales is not Marketing. Marketing is not Sales. Both utilize creative solutions and a systematic approach when done well.
Marketing Success with MASSolutions: Top Marketing Company in Pittsburgh
Separating marketing and sales into two sectors within your company is step number one. But the journey to ensuring these departments are successful is just beginning. Too many businesses find themselves lost in a sea of uninspiring marketing programs and minimal ROI sales tactics. That's why I created MASSolutions and the No Bullshit Marketing Podcast, giving business owners and entrepreneurs no BS information on every angle of marketing, public relations, sales, and more.
Listen to our Podcast here.
Connect with us on LinkedIn here.
Contact our agency here.
Find us on YouTube here.