#109
Podcast
109: Jeff Weinberg Part 2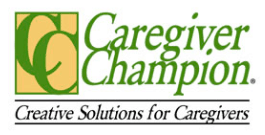 Hit the Bullseye: United Services Automobile Association (USAA) is built on relationship marketing. USAA provides insurance for current and former U.S. Military personnel and their families. The company manages more than $110 billion in assets and still manages to be ranking number 1 or 2 most years in BusinessWeek's annual list of Customer Service Champs and on Fortune's list of the 100 best companies to work for in America. USAA's member retention figures approach 100 percent. Members stay members pretty much until they die.
How does USAA do it? Relationship Marketing at it's finest.
USAA defines its target market as members of the U.S. military. The organization utilizes extensive Marketing Intel through surveys and a member advisory board that meets regularly with leadership. This intel drives decision making on how to create loyal members and both leaders and employees are incentivized based on member retention.
USAA also takes a comprehensive approach to training and retaining employees, helping them drive member retention. Empathy for their members is emphasized as a major part of every employees' work day.
USAA focuses on keeping its customers and employees through Relationship Marketing…enabling the company to Hit the Bullseye.
Guest: Our guest today is Jeff Weinberg president of Care Giver Champion. Jeff is a highly accomplished healthcare with expertise and experience as Health Care Advocate, Corporate Elder care Consultant, Caregiver Advocate, and Public Speaker.
The No BS Show is brought to you by audible.com. Get a FREE audiobook download and 30 day free trial at www.audibletrial.com/NoBS. Try a book like The Power of Habit, Why We Do What We Do in Life and Business by Charles Duhig.  You can download it for free today. Go to Audibletrial.com/NoBS. Again that's audibletrial.com/NoBS for your FREE audiobook. Over 180,000 titles to choose from for your iPhone, Android, Kindle or mp3 player.