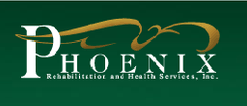 Hit the Bullseye: Yes, you can build a business promoting politically incorrect stuff if you clearly define your target market and creatively meet their needs. That's what Ad Magic, a NJ based printer has done.

Ad Magic CEO Shari Spiro saw an opportunity back in 2011 when Ben Hantoot, one of the founders of Cards Against Humanity, the politically incorrect party game, approached her to produce the materials for the game. Spiro and her team delivered and exceeded Hantoot's expectations. This led to interest from producers of other "off the wall" games that set out to promote and build their games through Kickstarter.
Now Spiro and Ad Magic have a reputation as the go to company to produce materials for outlandish games like Exploding Kittens and I'm not kidding here, Poop: The Game and probably my favorite, the anti-Black Friday stunt in 2014 of selling animal dung, specifically Bull Shit in a Box.
Ad Magic's revenue has risen 300% since 2011 leading Spiro to start a separate business just to produce and distribute games called Breaking Games which is proud to say that one it's products, the aforementioned Poop (is among three of their products to debut on Target's shelves.
Talk about Hitting the Bulls Eye…and this is the first time I've featured a company that actually did it with Bull Shit…
Guest: Dave Watson, President and CEO of Phoenix Rehabilitation and Health Services, founded Phoenix with four other physical therapists that all recognized a need for comprehensive rehabilitation and physical therapy services. Headquartered in Blairsville, Pennsylvania, the company opened their first center in 1997 and have since opened an additional 60 locations.
Learning Experience from when Dave W. was the BS'er: When Dave was with the United States Health Service, he didn't know how to say 'no' and became the Whirlpool King which was not a good thing. Dave said he realized BS'ing his employers by always saying 'Yes' and acting like he enjoyed the unwelcome tasks wasn't healthy or productive for the long haul. He learned sincerity is essential. Be who you are.
The No BS Show is brought to you by audible.com. Get a FREE audiobook download and 30 day free trial at www.audibletrial.com/NoBS. Try a book like The Power of Habit, Why We Do What We Do in Life and Business by Charles Duhig.  Download it for free today. Go to Audibletrial.com/NoBS. Over 180,000 titles to choose from for your iPhone, Android, Kindle or mp3 player.