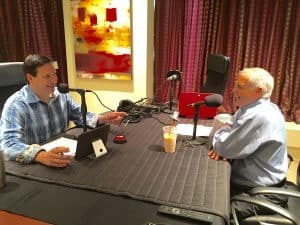 Cut the Bullshit Rant: Pittsburgh and Western Pennsylvania have so many positives. I wish we could grow the confidence of our region. Instead of apologizing or mumbling where you're from or what you do, say it loud, say it proud.Pittsburgh ranks among the top places to live, work, and visit in the United States. Our city is consistently recognized as a first-rate city for livability, culture, and economy including:
*Travel+Leisure voted Pittsburgh among the Best Places to Travel in 2016
*Worth Magazine selected Pittsburgh as one of their 15 dynamic cities in 2016.
*US News ranks the Pittsburgh region as one of the most affordable places to live.
The list could and does go on at the VisitPittsburgh website. http://www.visitpittsburgh.com/
My point is: Be positive about your region. Tell the real story and go beyond the clichés.
GUEST BACKGROUND: Nick Jacobs is International Director at Sun Stone Consulting and is President and CEO at Clinical and Translational Genome Research Institute. He also serves on the board of the Integrative Health Policy Consortium. He was President and CEO of several organizations including: Windber Medical Center, Laurel Highlands Tourism, and Laurel Arts. Nick served in senior leadership roles for Mercy Medical Center and the Conemaugh Health System, now Duke-Lifepoint. And he's author of the book Taking the Hell Out of Healthcare.
Nick instilled the transactional analysis ideas instilled in the book I'm OK, You're OK by Thomas Anthony Harris throughout his career.
Check out Nick's Book Taking the Hell Out of Healthcare 
The No BS Show is brought to you by audible.com. Get a FREE audiobook download and 30 day free trial at www.audibletrial.com/NoBS. Over 180,000 titles to choose from for your iPhone, Android, Kindle or mp3 player.