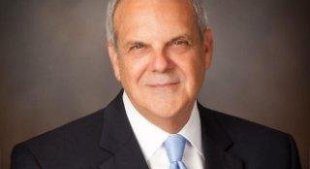 WHAT'S THE BIG IDEA? Nick's Big Idea ties to the quote often attributed to John Wesley: "Do all the good you can. By all the means you can. In all the ways you can. In all the places you can. At all the times you can. To all the people you can. As long as ever you can." His work in regional healthcare speaks to this.
Nick turned Windber Medical Center into a Planetree Facility. He stresses that you're not creating what people will like. You're creating what people will love.
Nick recommends a number of books:
Change or Die by Alan Deustchman 
The Tipping Point by Malcom Gladwell 
The Naked Ape by Desmond Morris 
HIT THE BULLS EYE.
Geico's Gekko or the Aflac Duck? Nick chose the Gecko because he's funny and memorable.
UPMC Life Changing Medicine or AHN Health for All? Nick went with AHN because he believes population medicine is necessary for our national healthcare system to survive and thrive.
He also mentioned that we, in America are in a battle between Social Capitalism and Savage Capitalism.
Progressive's Flo or Jake from State Farm Nick likes Jake and said he kind of looks like him and has been there.
Mastercard Priceless or Visa Everywhere You Want to Be Nick chose Visa because he sayid it really is Everywhere You Want to Be
Contact Nick:
Check out Nick's book:  Taking the Hell Out of Healthcare on Amazon and Audible
The No BS Show is brought to you by audible.com. Get a FREE audiobook download and 30 day free trial at www.audibletrial.com/NoBS. Over 180,000 titles to choose from for your iPhone, Android, Kindle or mp3 player.