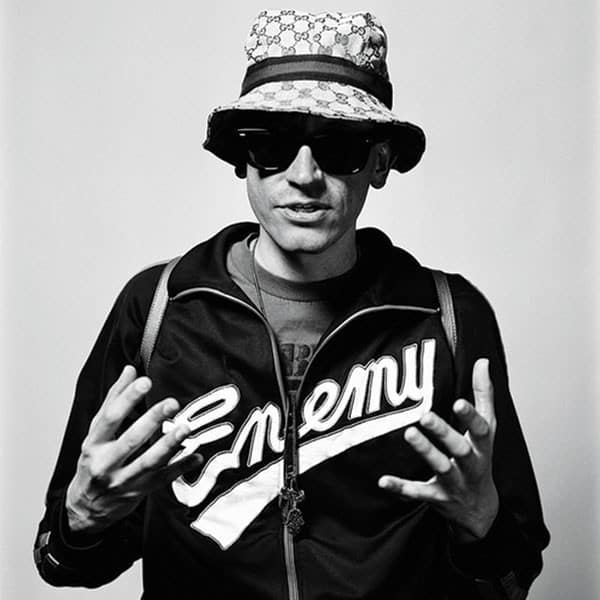 It's Part 2 with our guest Ed Piskor, a writer, designer, creative, artist, and hip hop historian. He is the author of  Hip Hop Family Tree, Volumes 1, 2, 3, and the soon to be released Volume 4.
Piskor grew up in the Pittsburgh neighborhood of Homestead. In the 1990s, the area was full of gangs so instead of becoming involved in that he focused on sketching and designing related to his passion.
Growing up in an environment of hip hop, Piskor has a unique ability within the comic world to create his one-of-a-kind Hip Hop Family Tree books.
"I didn't get into this game to not do it. I'm an inspiration junkie, I need it every day. I need to know that in order to be Kobe Bryant, I need to shoot 1,000 shots before practice starts. I want to be that kind of guy for my thing. I can't ever have enough money to relax, to stop."
In regards to gender inequality: "How much cool stuff was not created? It is an impediment to culture to keep anybody out of the game…We're in a good era, things are moving forward…So we can have a cooler world…I feel very hopeful."
"The people who got sort of the most backing in the biggest ways were all males. 1984-85, we're starting to get into a more democratized era where there's a lot of ladies coming through…It's never been equal but at least we're getting the all-star girls showing up in their most powerful forms. I wanted to illustrate that so I had to put Salt-N-Pepa on the cover"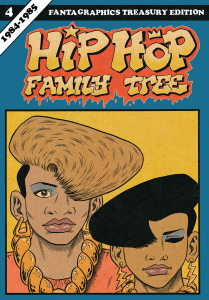 A TV show for the Hip Hop Family Tree is being developed now.
"If you're going to chop down trees and make books…You gotta make the best freaking books you can that have a tactile experience…A lot of comics publishers see their business as selling stories but the publisher I chose, Fantagraphics…they never said no to any of my crazy ideas and demands. This book is atypical in terms of it's format. It's a giant over any book that comes out."
Piskor's books are not only unique in design and content but also size, produced as a 9x 13 inch publication.
Hit the Bulls Eye:
Piskor chooses LL Cool J over KRS-One and The Message over Rappers Delight. "Rappers Delight is like the mall version of rap."
As a hugely productive creative person, Piskor says one needs to have patience and ease of mind when putting things together.
"It is important to invest your 20s in your hopes and dreams."
"There's a reason why some of your best ideas come in the shower. It's because you're not forcing it."
Ed Piskor's Social Media:
Twitter: @EdPiskor
For listeners of The No BS Marketing Show, Audible is offering a free download with a 30-day trial to give you the opportunity to check out their service. You can download it for free today