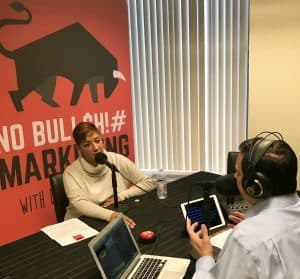 Interview with Carol Washington
On today's episode I sit down with Carol Washington, the Chief Operating Officer of Life's Work Pittsburgh, and a woman who has dedicated her own life's work to helping those in need. As a graduate of IUP's Eberly College, Carol started her career down the accounting/finance path, ultimately determining it was not the right fit. Through a corporate merger, she found her way into human resources, that paved the right path into a career in nonprofit work.
Working in the nonprofit industry with Northshore Community Alliance is a whole new game for Carol, but one where she truly found her passion. Through helping families in-home through times of crisis, Carol truly feels the positive impact she is making on her community. However, such industry is not without its corporate-like issues. Through the Northshore Community Alliance's decision to merge with Life's Work, Carol discusses the bittersweet decision to merge these two organizations, and the effect it had on the future of the non-profit. She also speaks to several of the mentors she has had over the course of her career, and how they have shaped her to be the strong leader she is today.
Through her various mentors and sponsors, Carol has also learned what it takes to be a successful leader and mentor to others. Her career has enabled her to experience various management styles, honing in on the techniques she admires and eliminating those she has disagreed with. We discuss a learning experience that really molded Carol's outlook on how to be a positive leader to others. As COO of Life's Work, Carol prides herself in knowing her employees closely and the lives they lead, from significant others, to children or caregivers. It is through this detailed level of care and understanding that Carol has risen to become the successful leader she is today.
About Carol Washington
Carol Washington the Chief Operating Officer of Life's Work Pittsburgh.
Key Takeaways
[9:23] Educational background and career history
IUP grad, joined ROTC
First job as accountant for Mellon Bank, knew that wasn't end goal
Worked with Thrift Drug aka Rite Aid in finance department
Spent 8+ years in human resources
Good segue to becoming leader in nonprofit
Joined Northshore Community Alliance
[15:03] Northshore Community Alliance mission
Focused on servicing families in home that were in crisis
Constantly engage with the family along the way towards repair
[16:21] Decision to merge with Life's Work
Bittersweet to merge
Rigorous business decisions she has been involved in
[18:43] Carol's mentors and their impact
Derek Wilson owner of Wilson Group that provides business solutions from technology perspective
Gave Carol tough love and feedback as a young leader
Deborah Valentine Gray, IUP Director of Regional Advancement, exposed Carol to difference between mentor and sponsor
[22:35] A learning experience for Carol
Only female VP Jan Meikle for Thrift Drug was very tough and had a lot of respect
VP marked up a report with a red pen and ripped apart report 3-4 times
Carol resubmitted the report in its original form
Experience took chip off shoulder, was learning experience
[27:04] How Carol mentors others
Doesn't like those that bark orders or is too disconnected from mission
Takes pride in knowing all employees and their personal details
 Connect With Carol Washington:
Learn More About Carol Washington:
The No BS Marketing Show is brought to you by audible.com. Get a FREE audiobook download and 30 day free trial at www.audibletrial.com/NoBS. Try a book like Modern Romance: An Investigation from the hilarious Aziz Ansari. You can download it for free today. Go to Audibletrial.com/NoBS. Again that's audibletrial.com/NoBS for your FREE audiobook.
Over 180,000 titles to choose from for your iPhone, Android, Kindle or mp3 player.