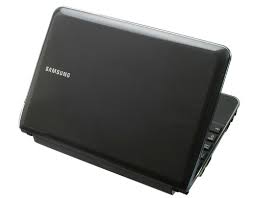 Can a product be too good for its own good? Is that the case with the new class of computer, the netbook?
The netbook concept originated from the One Laptop Per Child goal of creating an affordable educational computer for use in the developing world. The idea morphed into what Wired Magazine calls… super portable laptops for professionals… that are taking market share from laptops with projected sales expected to exceed 35 million units in 2009.
What makes a netbook so special? I tried the new Samsung NC10 netbook and found a number of competitive advantages.
Battery life. I had trouble believing the claims that the NC10's battery life could be 6 or 7 hours. Anyone who has used a laptop on a regular basis knows what I mean. Well, it's true. The battery consistently runs strong for more than 6 hours.
An impressive 10.1-inch screen that is plenty big enough and a keyboard 93% the size of a standard keyboard. No fumbling missteps, hitting the wrong key, or not knowing where a function key is.
So light. The NC10 weighs only 2.6 pounds—you barely even know you have it with you.
Speed. The NC10 features a 1.60GHz Intel processor, 1 GB Memory (which I replaced in less than a minute via a mini-screwdriver with 2 GB purchased for $20) and a 160GB hard drive, enabling me to quickly browse websites and send emails.
Price. You can quickly and easily do whatever you have to do, where and when you want to—all for under $500.
It's all good, then, right? Not so fast. The profit margin on a netbook is less than that of a laptop and thus the bottom line financial impact for computer companies hasn't been completely positive. If the netbook cannibalizes market share from the more profitable laptop, should the computer manufacturers still be happy?
Yes. Consumer demand drove the innovation of the netbook. If profit margin suffers slightly in the short term because the 'next big thing' sells more than 'the last big thing,' so be it. Strong companies will survive and even thrive by finding ways to improve the netbook and production of it, improving the profit margin in the process.
But forget about all that for a minute and remember the most important thing: Netbooks are cool…