Missing the Target…Expect Less. Pay More.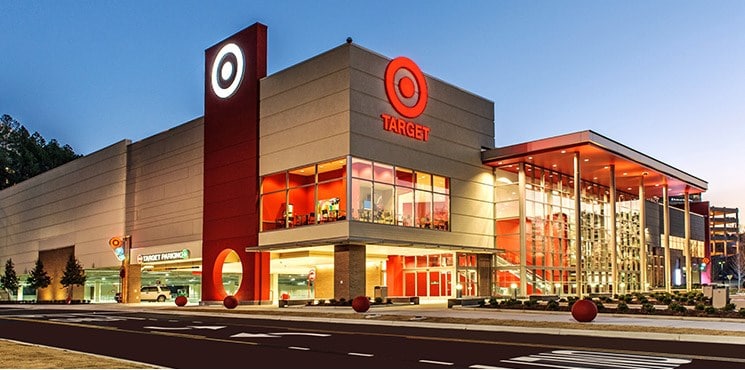 We've all heard 'Perception is reality' when it comes to branding and consumer behavior. Target has built a brand based on the perception that Target is upscale when compared to Wal-Mart and others. The company's "Expect More. Pay Less" advertising campaign has been successful for quite a while. But, with the potential of a recession looming in the minds of consumers, the Target "Expect More" message isn't working as well when compared to Wal-Mart's current marketing efforts.
As noted in a Wall Street Journal article, Target reported its fiscal fourth-quarter profit dropped 8.1% from the year-earlier period. Sales at the same stores open at least a year nudged upward a disappointing 0.2%, compared to gains of 1.7% at Wal-Mart. For the two previous years, Target's same-store sales grew at twice the rate of Wal-Mart's.
Consumer perceptions have been on Target's side in the past, as shoppers perceived Target to be hip, stylish and affordable. But the mindset may be changing. While historically there's been only a 1% to 3% price difference in like items at Wal-Mart and Target, 87% of the shoppers recently surveyed by Citigroup Global Markets Inc. said they thought Wal-Mart had better pricing.
Unfortunately for Target, the perception might be turning into reality…
"Perhaps [Wal-Mart] is doing a better job of marketing that message," said Target President Gregg Steinhafel in the Wall Street Journal article. "What we're observing in the marketplace is no real change in terms of the number of items they're marking down, or the depth of those discounts."
As shoppers began to pull back and look more at price discounts, Target missed sales forecasts and earnings targets. The company responded by cutting expenses, beginning with a reduction of staffing hours at its stores.
Can you guess what's coming next?
Target officials maintain the reduction in on-duty store staff hasn't hurt customer service…but not everyone agrees. Craig Johnson, president of Customer Growth Partners, a consumer consulting and research firm, says that during his in-store mystery shops the past few months, he has found a dearth of workers and an increase in messy shelves. "I think they throttled back too far," he says of staffing levels.
As mentioned in the WSJ story, Target is also feeling the squeeze from above, as midtier department stores have improved their fashion quotient in accessories, home furnishings, and apparel — frequently by stealing a page from the Target playbook of getting recognized designers to create a more affordably-priced line that appeals to the masses.
Meanwhile, Wal-Mart is offering a wider range of branded merchandise, notes Mr. Johnson of Customer Growth Partners. "Wal-Mart has always been king of consumables — T-shirts, toothpaste, Tide and toilet paper — but its merchandising initiatives have improved lately as well." He points to strides in consumer electronic brands and the clinching of deals to offer apparel brands Ocean Pacific and L.E.I.
Target watchers seem to agree that offerings from the company once on the cutting edge of apparel style have grown tired.
"We believe that there is a lack of differentiation among Target's key house brands, like Mossimo, Merona, and Cherokee, and this comes at a time when the company has pushed price points higher," says Citigroup retail analyst Deborah Weinswig.
First, the message doesn't resonate due to the current economic situation. Then Target cuts back on staff to meet financial goals…adversely impacting customer service and product offerings…making the message and image even more out of whack with perceptions…
Expect Less. Pay More.
Perception is reality indeed…