Merlin Olsen Mission Statement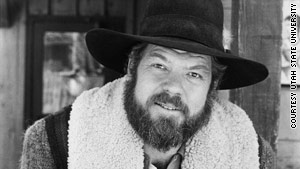 Just watched a great NFL Life episode about the Fearsome Foursome. Near the end of the program, Merlin Olsen's Mission Statement for his life was shown. He wrote his personal mission statement before his death and it now appears on his statue at Utah State University where he was an All American. Words to live by.
Here it is:
Merlin Olsen Mission Statement:
*The focus of my life begins at home with family, loved ones and friends. I want to use my resources to create a secure environment that fosters love, learning, laughter and mutual success.
*I will protect and value integrity.
*I will admit and quickly correct my mistakes.
*I will be a self-starter.
*I will be a caring person.
*I will be a good listener with an open mind.
*I will continue to grow and learn.
*I will facilitate and celebrate the success of others.