MASSolutions President asks MASH East 'What Are You Selling?'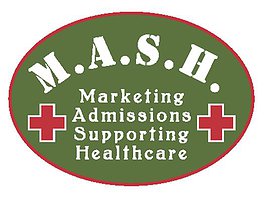 "What Are You Selling?" That's the question MASSolutions President David M. Mastovich will ask during the MASH East Networking meeting at Longwood at Oakmont on Oct. 17.
Mastovich will address the group at 10 a.m. Registration begins at 9:30 at Longwood at Oakmont, 500 Route 909, Verona, Pa. 15147.
Marketing Admissions Supporting Healthcare (MASH) co-chairs/founders Sandra Harcarik of Gallagher Home Health Services and Kerry Beck of Senior Living Advisors formed the progressive organization nearly a decade ago with the mission to exist as a community resource for seniors, families and professionals through education, special events and networking.
Mastovich's interactive program focuses on "real-world" solutions that lead to better planning, more meaningful calls, stronger relationships and more closes. He encourages the audience to embrace the fact that marketers indeed are "selling."
Mastovich's book Get Where You Want to Go, How to Achieve Personal and Professional Growth Through Marketing, Selling and Story Telling will be available during the presentation and audience members will have an opportunity to subscribe to his column/blog Light Reading, which has been featured in more than 50 media outlets with readership of more than 1 million.
RSVP's are required for the MASH East Networking event. For more information, contact Amy Rabo at 412.826.6104 or arabo@srcare.org.