MASSolutions' 14th Anniversary!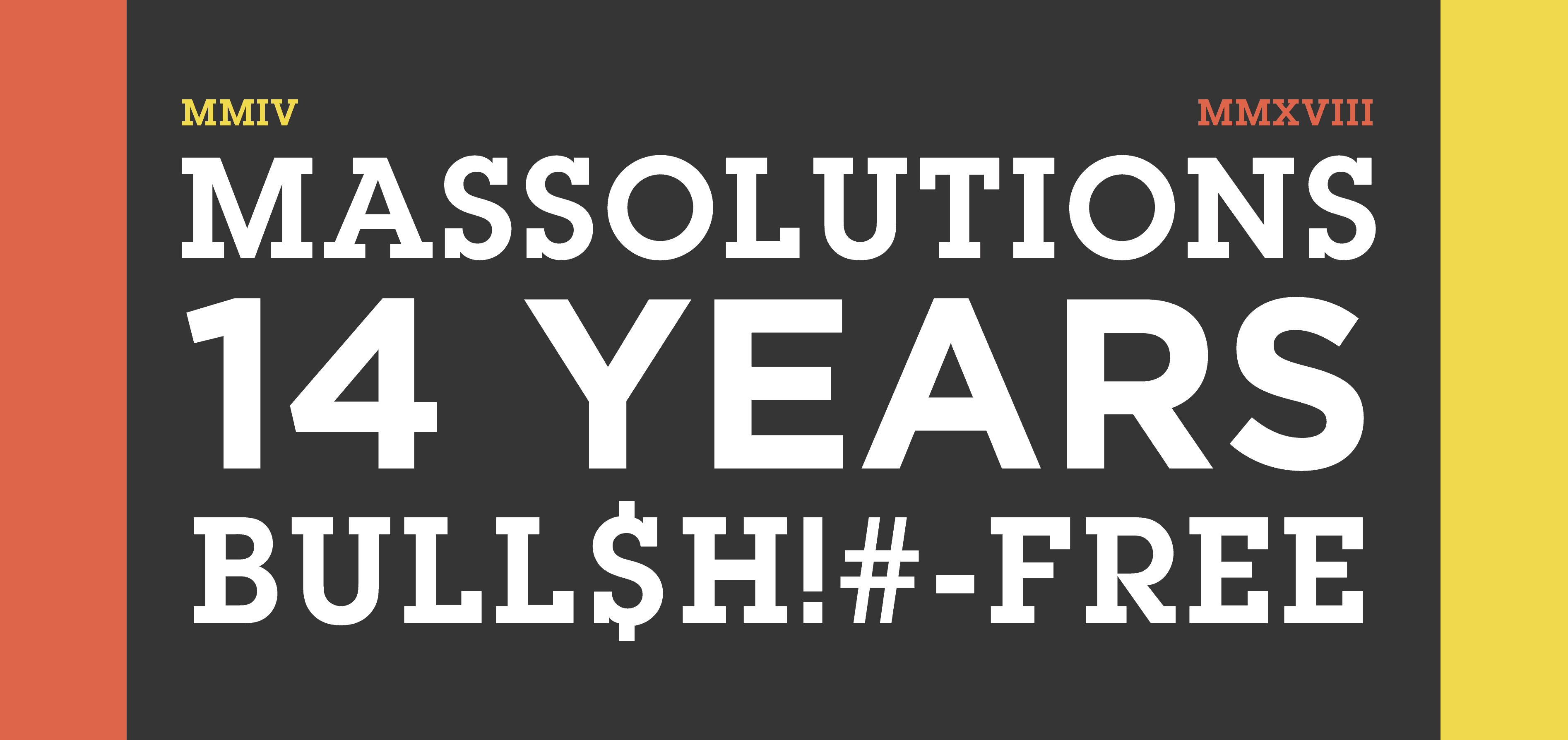 This week, MASSolutions celebrated another milestone: a 14th anniversary! With 5110+ days under the belt, it's only fitting we acknowledge some key accomplishments:
We expanded to three locations across the country (Pittsburgh, Long Beach, Johnstown… we even have someone in Chicago!)
The core team grew to 13 members
Mike Gatti, Director of Operations, celebrated his 14th year with MASSolutions
Even after 14 years, our belief is the same as ever: all companies should be able to afford real, No BS Marketing. Here's to another year of growth.
It's all about Bold Solutions, No BS.