Marriott's Brands within the Brand Provide a Valuable Lesson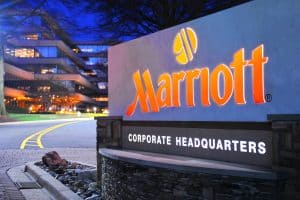 Marriott is the world's largest hotel company and they have a brand for just about every price point, every occasion and every type of customer.
And the company built these brands within the brand by focusing on the Servicescape created by the physical appearance of each hotel brand.
Marriott clearly positions its many brands, distinguishing them from each other and attracting well defined market segments for each.
Marriott built these distinctive hotel brands based on a complex strategy that focuses on hotel design, employee training and selection to match the brand strategy, hit the bullseye target marketing and specific operational standards for each brand within the brand.
What does it mean to customers?
We quickly know what we are getting.
Ritz-Carlton means luxury while Marriott Courtyard means comfort and style for a business traveler or family stay.
The exterior design, signage, parking lot appearance and landscape are all part of your Servicescape.
So are the interior design, equipment, air quality and temperature, sounds and scents.
There is much to learn from Marriott's success in this area.
Your prospective and current customers think of you, and they segment you as much as you segment them, based on your Servicescape.
The look and feel of your Servicescape tells your story to customers and prospects.
Like Marriott, make sure it's the story you want to tell so you can hit the bullseye.